The impact of eSports on the online gambling industry is turning many heads recently. In fact, ESPN is devoting much of its coverage on eSports events.
Pinnacle, which has been offering eSports bets since 2010, manages to reach more than five million eSports wagers in February 2017. The sportsbook site is predicting the numbers will double by next year.
Marco Blume, trading director at Pinnacle, said:
"eSports are written in Pinnacle's DNA and this landmark, 5 Million bets, certainly consolidates our leading position. Pinnacle has used its considerable skill in trading sports and successfully translated it to eSports. It's now a worldwide phenomenon and last weekend's milestone just shows how popular eSports betting has become."
There are many reasons eSports grew from a simple local-area network party to a multi-million dollar industry.
The growth of streaming services
The only way to enjoy an eSports match during the 90s was to watch a low-resolution recording of it. Even when there were live streaming services available, broadcasting a tournament in real time was expensive and quite a hassle.  Even if everything was working in the tournament's end, the quality of the live stream is often low.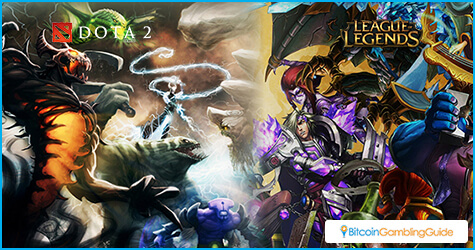 When Twitch came into the scene, eSports' success becomes crystal clear. Spectators enjoy a high-quality stream with very low lag. Anyone can use Twitch on his computer, mobile devices, smart TV, and gaming console. eSports event promoters can easily broadcast the matches with affordable equipment.  It is thanks to the accessibility of eSports matches to audiences around the world that have given the industry a big boost.
The number of eSports fanbase
Most of eSports fanbase are people who grew up along with the video game industry. Many of the spectators are familiar with the games in eSports matches because they play it themselves. Even if anyone from the audience did not play any of the games, he is still knowledgeable about how the game works. This allows him to easily connect with the eSports match. The majority of its fanbase also wants to see their favorite hobby taken as a serious competitive sport, which is why they tune in to an eSports event.
The massive prize pools
eSports is a multi-million industry for many companies. The prize pool of video game tournaments in the 90s or 80s could not reach half a million dollars. Many of the grand prizes were game consoles, lifetime subscriptions, or gift certificates. The prize in many of eSports tournaments during the last three years was more than $10 million.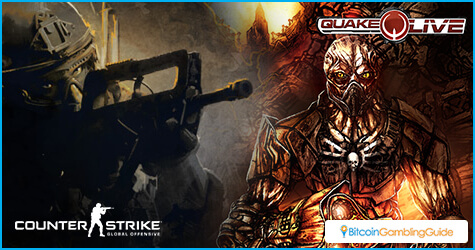 This is due to the fact that money the organizers are earning for the event. The Dota 2 eSports tournament prize pool was $18.4 million due to the massive sale of its Battle Pass. The numbers are attracting big name companies such as Coca-Cola to sponsor the top players.
This is the same case with the rising sector for Bitcoin eSports. A growing number of Bitcoin sportsbooks now offer competitive odds for a variety of eSports tournaments, including those for League of Legends and Counter-Strike: Global Offensive. Players can place bets on these eSports tournaments on any of the top Bitcoin sportsbooks for eSports betting.