Last May 18 saw the first eSports Betting Summit held at the Royal Gordon Hotel. The summit was a day filled with meetings and talks about the emerging eSports betting field. This is good news for eSports enthusiasts who want to put their money where their mouth is and to start placing bets on their favorite teams and players. This makes it the biggest untapped field for sports betting right now.
eSports is a fairly new field. Springing out of the increasing sophistication of computer games in the recent decade, eSports conquers online sports betting and covers a wide spectrum of games. This ranges from the hair-trigger action of first-person shooters like Counterstrike to more sedate card play found in Hearthstone. Clearly, it is hard to deny its popularity.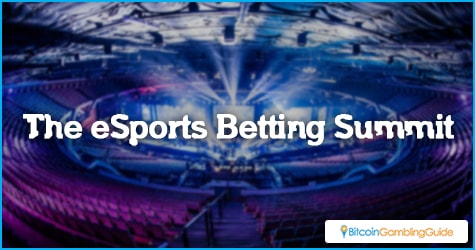 Early iterations limited it to local area networks, but with the Internet, people can play from everywhere. This has made the fandom explode and the best players out there are getting a lot of accolades. With the addition of streaming video, even non-players can get into the action.
With prizes and sponsorship deals, eSports is already a big business. It is actually surprising that the first steps into eSports betting are only being taken now. No matter the reason for the delay, eSports betting pioneers are quickly picking up the pace.
Early efforts to boost eSport betting
A good example of an initial entry into the eSports betting field is Gamebet.gg. The gaming site was crowdfunded in the first quarter of 2016 via a Bitcointalk thread. Potential investors were sounded out on the popular Bitcoin forum and the site quickly found the capital to start operations. The big difference was that Gamebet came out with a prototype platform before the crowdfunding started, resulting in people quickly seeing the site's potential.
Now that it is in full operation, Gamebet's website is a good indication of what people can expect from their sports betting website. Covering five of the most popular eSports out there—CS:GO, League of Legends, Dota 2, Hearthstone, and Heroes of the Storm—potential bettors will have a lot of fun placing wagers on. The site also has not lost sight of its sports betting. It currently allows for betting on basketball, hockey, football, and soccer.
There are two differences with Gamebet. First, it uses its own virtual currencies, Gamer Gold and Steam Silver, which can be either obtained via Bitcoin or Steam items, respectively. If a player bets in Gamer Gold, they can redeem it for bitcoins, while Steam Silver can be used to buy Steam items directly. The second difference is that it uses pari-mutuel betting, where players are betting against each other rather than against a site. This reduces the strain on the house and gives the betting a more competitive edge.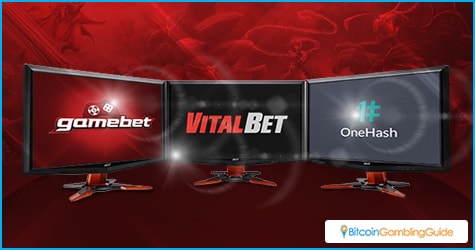 Big potential in Bitcoin eSports
These first steps are what the eSports Summit was held to address. With speakers like Rahul Sood, the CEO of eSports betting platform Unikrn, and James Dean, the founder of the UK Electronic Sports League, a lot of insights were traded around the table. Some of the issues discussed where how far eSports has penetrated the market and what sites can do to better understand the eSports betting market.
With a potential to earn $5 billion a year in the next half decade, eSports betting is an industry on the rise. This is good news for Bitcoin, which is ideal for the online transactions that the betting platform favors. People can expect eSports betting to be big in cryptocurrency markets out there, especially with today's Bitcoin sportsbooks like VitalBet, OneHash, and Nitrogen Sports already covering eSports matches and tournaments.