The Ethereum ecosystem was dealt a massive blow when the developers executed a hard fork a few months ago. That particular decision was a result of the attacks made against The DAO, which resulted in financial losses. By rolling back the blockchain, those concerns were alleviated. But it looks like a new hard fork is on the horizon, which will undoubtedly shake things up once again.
Ethereum will hard fork again to address new issues
Things have not been going overly well for the Ethereum ecosystem in recent weeks. Due to several attacks against the network, transactions have been slower than normal. To make matters worse, network congestion has become a daily occurrence, causing an increasing in transaction fees. Bitcoin has gone through similar events earlier this year, and a solution is being developed as we speak.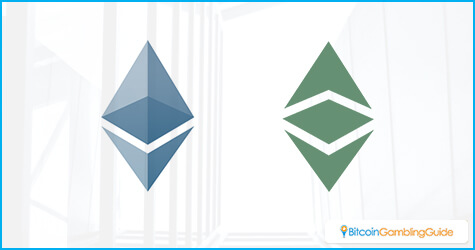 That being said, the Ethereum developers feel there is a need to introduce another hard fork, so they can solve these problems once and for all. According to the official blog post, an unknown number of attackers continue to come up with ways to disrupt the network. Both the Ethereum protocol and the various clients running on top of the network have vulnerabilities which are being exploited on a regular basis.
As these problems continue to affect the Ethereum ecosystem, it has become increasingly difficult for users to receive transaction confirmations. This also impacts any service or company accepting Ethereum payments, as it takes longer than normal to receive funds. For the gambling industry, this is not good news, as cryptocurrency users want to play immediately, rather than wait for deposits to clear.
Addressing these concerns will require some major code changes at the protocol level. However, it seems the developers want to issue two separate hard forks. The first of which will go into effect at network block 2463000, and is designed to mitigate transaction spam attacks. However, that is not the only change that will be coming to Ethereum in the coming months.
A second Ethereum hard fork will be executed shortly after the first, albeit no specific timeline has been set just yet. The primary purpose of this second fork is to reduce and revert "blockchain bloat" caused by these spam attacks. Additionally, all accounts that are empty—lacking balance, code, and storage—will be removed.
Possible effects on Ethereum gambling platforms
The set of hard forks which will go into effect soon has major advantages for Bitcoin gamblers. Right now, waiting for transaction confirmations is annoying, and may put off a lot of potential gambling attempts. Once these matters have been resolved, everything should be back to normal, and gamblers can continue to wager on their favorite Ethereum games.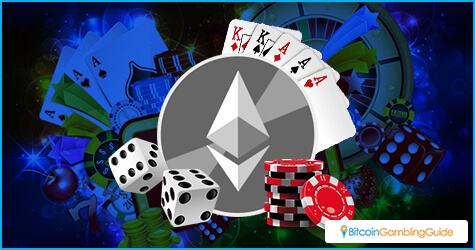 Unfortunately, hard forking Ethereum for the second and third time could cause a lot of issues as well. The first hard fork, which went into effect a few months ago, caused two blockchains to emerge. On the one hand, there is Ethereum, but there is also Ethereum Classic, a group of enthusiasts who rejected the hard fork. Companies accepting Ethereum transactions should pay extra attention during these two hard forks for sure.
We can only hope the issues surrounding the first hard fork will not occur again. Introducing such a drastic change in the code base can lead to unintended consequences, and it is hard to predict what could happen next. The best course of action for casino operators like those of Ethereum dice site vDice.io would be to halt all Ethereum deposits, as most exchanges will halt deposits and withdrawals during these hard fork periods as well.