It would have been the biggest revelation in Bitcoin history. But his failure to provide concrete proofs to support his claim brought him back to reality.
Three days after telling the world that he created Bitcoin, Craig Wright vanished and left everyone waiting for the 'extraordinary proof' he had once promised. Speculations that he was simply telling a lie then became more logical and believable.
With exactly two weeks have passed since the news broke out of Satoshi Nakamoto's identity finally revealed, Wright is nowhere to be found, except for some online sportsbooks that turned his admission into a betting event.
Yes. If there is one thing the Bitcoin community will get from this hoax, it is the chance found in Bitcoin gambling for the players to cash in from wagering on whether or not Wright will prove that he invented Bitcoin.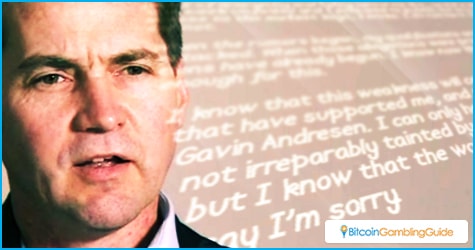 'Dr. Craig Wright to prove he is Satoshi?'
Bitcoin sports betting enthusiasts have until May 31 to place their bets on either 'Yes' or 'No'. Choose 'Yes' and expect a return that is almost nine times the bet. With the odds of 8.95, believing that Wright will return to the spotlight—packed with the highly awaited proofs and eager to prove the naysayers wrong—is almost too impossible to even be an option.
Yet, if for some reason Wright emerges as the real Satoshi Nakamoto, bets placed on 'Yes' will yield high returns that will make those players who thought otherwise green with envy. A 1.02 multiplier, on the other hand, is in place for bettors who bet against Craig Wright and are settled with the idea that he is not and will never be who he said he is.
With two weeks left before the book closes, this event still welcomes more bets in select Bitcoin sportsbooks like VitalBet. Players can also head over to the online sportsbook of Betcoin.ag to increase the chances to win more payouts.
'I know now that I am not strong enough for this'
These betting odds clearly reflected the sentiments of the Bitcoin community toward Craig Wright. His reputation—those of Gavin Andresen and Jon Matonis included—as he had feared, continues to be questioned, even after he removed himself from the virtual world.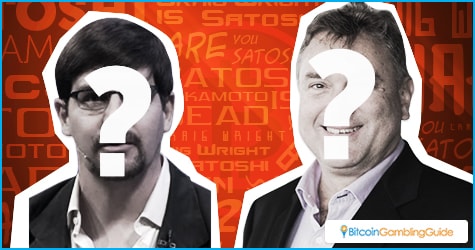 Before shutting down his website, he posted a note, apologizing for not being capable of proving his claim—for not having the courage to continue what he started. As dramatic as it can be, the message that should have moved everyone who followed this development apparently had convinced them that Wright is a hoax. After all, saying 'I'm Sorry…And goodbye' is the easiest way to tell everyone that he is finally putting a stop to the joke he thought would amuse the world.
Craig Wright's next move is unknown, but this will not be the last time he will be talked about, at least not until the search for the real Satoshi Nakamoto finally ends.