More avenues have become available for players of traditional online gambling to interact with and explore the innovations Bitcoin provides. And it all starts with the revolutionary ways players can pay and fund their Bitcoin gambling accounts.
Whereas a user must buy or sell BTC in a Bitcoin exchange to use the digital currency, anyone can simply have their fiat currencies easily converted to Bitcoin in a quick and hassle-free manner via select platforms today.
Tether and ShapeShift promote instant conversion
One of the latest methods that make this possible is through Tether and ShapeShift. Initially set up as two separate and independent entities, they have recently teamed up to provide users with the convenience in fiat-to-BTC conversion.
Tether is responsible for converting USD to TetherUSD (USD₮), a fiat currency token that is integrated into the instant exchange platform of ShapeShift. With the addition of USD₮ to the list of supported cryptocurrencies, users of ShapeShift will be able to acquire the equivalent amount in BTC.
Although primarily designed to cater to people who want to skip the taxing process of acquiring cryptocoins and to those who are interested in the Bitcoin markets, the partnership of Tether and ShapeShift is reason enough for the Bitcoin casino market and other gambling sectors to attract more players, specifically those who still prefer to use real money.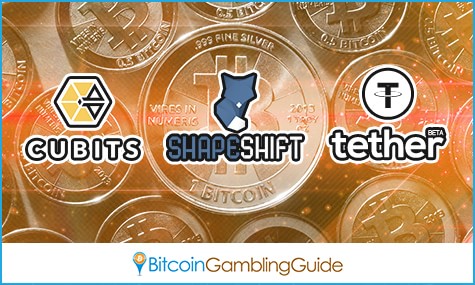 Cubits ensures secure, fast exchange
If appealing to non-Bitcoin players is the goal, then Cubits is certainly the best choice for the job. Already tapped by certain Bitcoin casinos on the market, this Bitcoin service provider is slowly but surely changing the landscape of online gambling by welcoming more players to this niche.
Working hand in hand with SoftSwiss, a leading Bitcoin casino software and solutions provider, Cubits positively impacts both merchants and users by equipping them with tools that practically simplify the entire process.
Through this, players can buy BTC on the Cubits exchange using their exclusive wallet. The Bitcoin casinos running on SoftSwiss receive the deposit that has already been converted to BTC by Cubits from any of the 17 fiat currencies it supports.
Since many casinos are powered by SoftSwiss—Bitstarz, Princess Star, and BetChain Casino to name a few—it is guaranteed that players will have a great time wagering and winning online.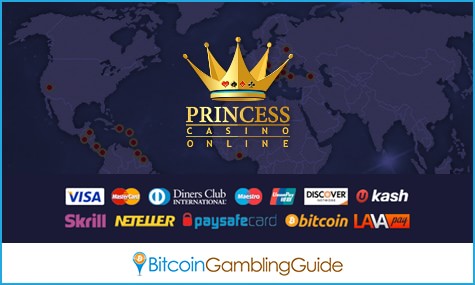 Bitcoin gambling to tap more traditional online bettors
Bitcoin gambling is still perceived as an alternative to traditional online betting. It still needs a broader market and support from the online gambling community, and it even needs to mature first in the business.
While all these are true, the increasing demand to gamble BTC from players—Bitcoin and real-money alike—is too hard to ignore.
Some may be quick to conclude that the Bitcoin gambling niche is a little too optimistic when it comes to gaining popularity in the iGaming sector. However, the inevitable success is evident as more services empower users to conveniently play with the digital currency without having to manually trade their fiat to BTC.
With the services offered by the likes of Cubits, Tether, and ShapeShift, more traditional online gamblers are expected to realize what they had been missing in the world of online gambling all this time.