Georgia Gaming Congress 2017 will take place at Radisson Blu Iveria Hotel at Tbilisi on March 1. It will highlight solutions and means for the development of the casino industry and new innovations.
The congress also gives everyone a chance to meet and greet many of the industry's well-known personalities. It will also offer a number of interesting topics that can affect the gambling industry. This includes cryptocurrency, fantasy sports, and eSports betting.
People new to the Georgia Gaming Congress can expect a number of features and activities at the event.
VR/AR gambling and chat bot
Virtual and augmented realities are the next evolution of the online gambling industry. Thanks to the recent leaps in VR technology, a virtual online casino is a reachable prospect. This year might see more innovations in both VR and AR tech that is compatible with online gambling.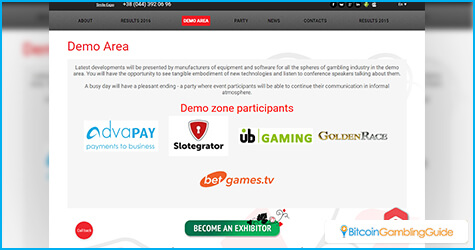 CASEXE has a dedicated team who is focusing on developing VR and AR casinos. The team is looking to give players a full immersive experience as if they were playing in a brick-and-mortar casino while they are back at home.
CASEXE's CEO Ivan Kondilenko will be one of the speakers at Georgia Gaming Congress 2017. He will talk about virtual and augmented reality in the casino industry. Kondilenko will also show how VR/AR can be a part of the online gambling experience.
Another interesting tech to look forward to on March 1 is Slotegrator's chat bots and telegram bot. Chat bots are interesting programs that try to emulate an actual person when replying to a user. Slotegrator's telegram bot messenger app makes use of chat bots.
Slotegrator Development Manager, Vadim Potapenko will talk about the use of chat bots in a gambling site as well as its uses. In his presentation, he will also cover the telegram bot and its advantages to online casinos.
Potapenko said:
"Taking into the account the fact, that chat bots are overtaking the market by gaining more and more popularity, they are definitely the future of the gambling industry. We believe, that providing our gamblers with services through messengers is a very promising trend of the said sector."
Slotegrator already caters to Bitcoin gambling, with its platform recently providing solutions to a Bitcoin casino.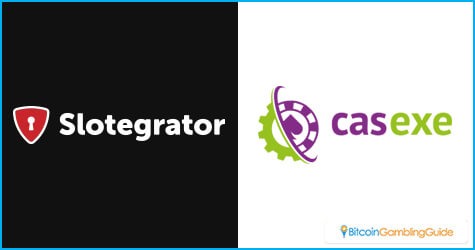 Cryptocurrency and investors
There are a growing number of casinos that are using cryptocurrency or Bitcoin in online gambling sites. Cryptocurrency specialists from different parts of the world will be talking about the prospect and benefits of cryptocurrency in online gambling. These experts can shed a light on the popularity of some of the top Bitcoin gambling sites today.
The conference will also include a topic on fantasy sports. Experts will talk about how fantasy sports games can fit in the gambling industry. Another similar topic is eSports betting. Specialists will show gambling operators how they can monetize this kind of gambling activity.