The F1 World Championship is about to end its summer break and the season will start off again with the Belgian Grand Prix. With the racer Lewis Hamilton's distant lead over the competition, it may seem as if he had clinched this year's championship already.
However, the lead is not that insurmountable. Hamilton himself managed to overcome a 40+ point deficit to climb to the top this season. Additionally, Nico Rosberg is nipping at his heels. The rivalry between the two will surely be tested this season as the Formula One races continue. The first blow will be struck this weekend from Aug. 26 to 28.
Historic Spa-Francorchamps track
This upcoming race will be the latest one held at the historic Spa-Francorchamps track. It has hosted a Grand Prix as early as 1924. Since then, it has become a favorite venue for race fans and drivers to go to.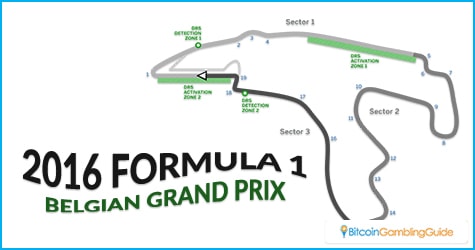 The original track used narrow public roads and ran for a long 14.9 kilometers. It was also dangerous, with the curves and narrowness causing quite a few fatal accidents. The original track was modified over the years to 14 kilometers but it still remained dangerous until it closed in 1970
The track was reopened in 1983 but in a drastically revised form. Instead of the original 14 kilometers, it was cut in half to seven kilometers. However, much of the original layout was retained and its unique ambiance was kept. After twenty years, the Spa remains the longest circuit on the racing calendar. The mix of long straights and challenging fast corners make it one of the challenging tracks in the world. Combined with the changeable weather, it will take a skilled racer to win this track.
Even if a racer wins it, though, the Spa is still a challenge. Only six men have won the race more than twice. Juan Manuel Fangio and Damon Hill won it three times. Kimi Raikkonen and Jim Clark have won it four times.  Ayrton Senna managed to win it five times. Only the legendary Michael Schumacher has won the track six times.
Hamilton still a favorite
For this year, the contention will be between the two leaders in points: Lewis Hamilton and Nico Rosberg. Lewis Hamilton is the defending Formula One champion and he has managed to show off why he is considered the best with his previous successes this season. Nico Rosberg has the exact same odds as Hamilton to win, though. With his skill and record of wins, Rosberg is not someone people can put out of the running.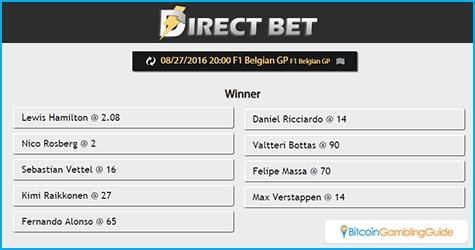 Other racers still have potential to catch up to the two leaders. Max Verstappen has shown himself a skilled racer, while his teammate Daniel Ricciardo has also proven himself a challenger for the crown. As the F1 seasons continue, people may see some other racers rise up the ranks.