Live dealer software has been around for some time now. The combination of large bandwidths and more efficient streaming technologies has allowed for some gambling operators to offer online live dealer casino games.
It has become extremely popular in the European and Asian markets. Players in the US have already had a taste of it when they played on international sites. However, no US-based casino has offered the service. Ezugi, one of the top live dealer software developers, and the NYX Gaming Group, another top gaming software developer, are planning to change that.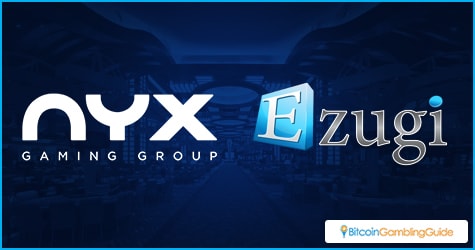 The two developers have announced that they will be launching live dealer services in the New Jersey area under the Golden Nugget Casino banner. This is a first for the US market and is only the first step, according to Kfir Kugler, Ezugi's CEO, in his recent statement:
"We pride ourselves on giving players the most realistic gaming experience possible and we are excited to work with NYX to bring the first ever online live dealer solution to New Jersey. The OGS platform is a great delivery system for our market-leading content and we look forward to working with NYX to roll it out to more operators."
Solid partnership
With Ezugi and NYX teaming up, bringing the live dealer experience to the US should be a breeze. Ezugi is a well-known name in the online gambling world, mainly for its solid live dealer offerings in other regions of the world. The company already has two live dealer studios in the New Jersey area and is ready to start operations. NYX is also a well-known name, with operations stretching worldwide. The partnership between the two assures people that they will be getting quality services.
Both companies have already made a name on the Bitcoin gambling scene, with Ezugi powering most of the live dealer casinos on board Bitcoin casinos, including the live Bitcoin roulette tables. Meanwhile, NYX Gaming has its online slots available in the game library of most betting sites that accept bitcoins.
The partnership is a first for the two companies—as well as their joint project—but providing quality gambling experience is not. With this venture, US players may now play live casino tables in the regulated market or switch back to Bitcoin for more player convenience and security.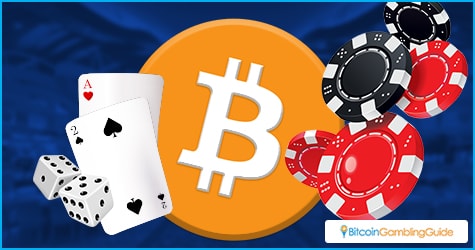 Live dealer advantages
There are several advantages to live dealer software. First, it bridges the gap between brick-and-mortar casinos and online ones. Gambling in the US has mostly been focused on offline gambling, with hot spots like Las Vegas and Atlantic City. People like sitting at a game table and feeling the chips in their hands. Playing online can be an underwhelming experience compare to that. Live dealer games allow players to at least get the visual component of gambling offline, which should make it easy for people to adapt.
Second, liver dealer games are often seen as more reliable compared to gambling software. Gamblers like to see the cards being shuffled or the roulette wheel being spun. Software results are based on a random number generator and people distrust what they cannot see happening.
Finally, live dealer games allow for more interaction. Playing at an online casino is often a solitary experience, with gamblers merely clicking on a button or two. Live dealer games allow people to interact with dealers and other players.