Ezugi is set to revolutionize the classic all-time favorite game of roulette with the first-ever over the top (OTT) solution. Ezugi OTT roulette presents the newest way to play roulette for bettors in land-based and online casinos.
Ezugi, which is a leading live dealer casino software provider for fiat and Bitcoin casino markets, teams up with Portomaso Casino to make this new venture a reality. Portomaso Casino is based in Malta and will be the first brick-and-mortar casino to introduce players to the Ezugi OTT roulette game.
Over the top roulette
The Ezugi OTT roulette will be the first connection between a physical and online casino. Players at Portomaso Casino can play this roulette game on the casino floor, while online bettors can access the same OTT game and place bets through a computer or mobile device.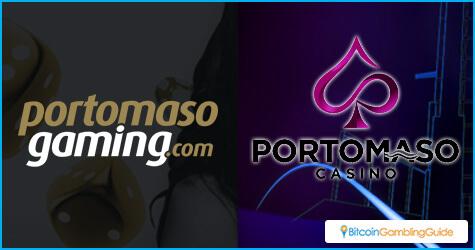 The OTT roulette game is an evolution of common live dealer games in online casinos. In a live roulette tables, it only shows the dealer. Live games can provide an authentic experience that is often absent from virtual online games. However, there is still a limit to the immersion of these types of games in terms of delivering an experience of actually playing in a physical casino while at home.
Through the breakthrough of Ezugi and Portomaso Casino, players can experience another level of immersion with the OTT roulette game. There is a unique sense of thrill and excitement as an online player can see the reaction of Portomaso players during the spin of the roulette wheel. Portomaso players can also interact with online players by using the mobile version of the OTT roulette. A Portomaso Casino player can play the Ezugi OTT roulette with players from across the globe.
More online casino players are welcome to join
Using roulette for the first OTT game is a sensible choice. Unlike blackjack or poker, roulette allows for unlimited number of online players. Ezugi expects to attract more online players to join the OTT roulette games now that there is no restriction to how many number of players can play the OTT roulette game online. Players who wish to play the Ezugi OTT roulette game online can head over to Portomaso Gaming.
Anton Bargel, Chief Commercial Officer of Ezugi said:
"Ezugi OTT product is a natural expansion of Ezugi Network strategy where we aim to become the biggest pool of table games by connecting land-based casinos around the world under one shared game lobby. Joining our regulated network by adding simple equipment on top of tables instantly generates money to the land-based roulette hosts. Land-based casinos are a central part of the Ezugi strategy, and OTT is an important step to strengthen our offering and is just before our next road-map release of OTT baccarat expected during Q2 2017."
Future OTT games
Ezugi, which provides live dealer casino solutions to Bitcoin casinos like BitCasino.io and Mars Casino, claims that physical casinos could further help with its live game products. It is possible that the company will launch more of this type of live games this year.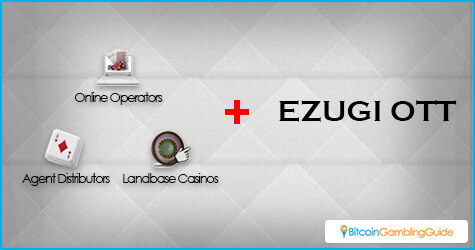 Portomaso Casino also sees this as a window of opportunity to other forms of gambling entertainment for its guests.
Anthony Farrugia and Patrick Demanuele of Portomaso Gaming said:
"We are delighted to be the first land-based casino to offer the ground-breaking Ezugi OTT Roulette directly from our casino floor. Portomaso is already a solid and well-known reality within the online casino industry, and we see in Ezugi's innovative live dealer solution provider, a great match and a partner with which we can grow. Joining forces we can now offer our players an innovative and different service that is unique in many ways."
The Ezugi OTT solution will be unveiled at ICE 2017 in London.