The 2016 German Grand Prix takes the center stage this weekend. This is the next stage in this year's F1 World Championships and it can help solidify Lewis Hamilton's top spot, especially after he won in the Hungaroring.
This leg could also potentially give a chance to Nico Rosberg to overtake him. Hamilton is currently in the overall lead at 192 points. Rosberg has 186. Their closest rivals are Daniel Ricciardo and Kimmi Raikonnen, who have 115 and 114, respectively. This race will also further give the Mercedes AMG Petronas F1 Team an overwhelming lead, despite Rosberg or Hamilton winning since they are both teammates.
A race with history
This year's German Grand Prix is going to be interesting because it did not happen last year. The race usually alternated between two different racing rings, the Nürburgring and the Hockenheim, and both of them were unavailable. This year the Grand Prix returns to the Hockenheim to continue its storied history.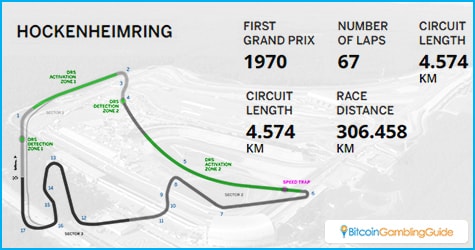 The first German Grand Prix was in 1926 and was technically more of a sports car race than an F1 event. This changed in the post-war era when the Nürburgring officially became part of the F1 season. The circuit itself became known as one of the most technically challenging tracks in the world and was a favorite of many F1 fans. The problem with that is that led to quite a few accidents and fatalities. By 1977, safety concerns forced race organizers to move to the Hockenheim.
A fast and flat circuit, the Hockenheim would be hosting the Grand Prix for the next 30 years. Originally constructed in the 1930s as a speed track for Mercedes Benz, the circuit was almost eight kilometers long and was an ideal race location.
Hockenheim was host for several momentous events in F1 history, most notably Michael Schumacher's several victories. In 2007, an arrangement was made for the Nürburgring and the Hockenheim to share the Grand Prix, hosting on alternate years.
Odds are good for Hamilton
The upcoming race is going to be a very close one between Rosberg and Hamilton. With only six points between them, the two will be seeking to get as much points as possible.
For Hamilton, this would solidify his lead, while Rosberg would be aiming to close the gap or even overtake Hamilton. It would also be possible for other racers to repeat Hamilton's achievement of catching up to the lead with over 10 races still left in the season. After all, Hockenheim would be the perfect time to start, if they missed their chances in the F1 Hungarian Grand Prix.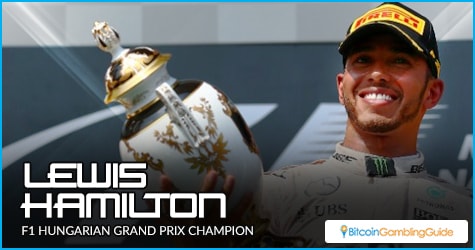 Sportsbooks are taking odds for this Sunday's race and the odds are looking good for Hamilton. He is the overwhelming favorite in several sportsbooks. For example, he is at 1.7 odds to win the race on Nitrogen Sports, while Anonibet has him at 1.2. Rosberg is a close second at 3.2 odds and Sebastian Vettel is a distant third.
This Sunday's race can be the race that clinches this season for Hamilton. It will be quite an interesting spectacle.