English Premier League is in full swing and the world is watching. Right now, it is in Matchweek 12 of its 38 week run. That is almost a third of the duration of the league, but it is still too early to see the ultimate winner. However, right now, Liverpool is in the lead and is followed closely by Chelsea, Manchester City, Arsenal, and Tottenham. The competition is tight, though. Most of the teams are neck-and-neck where it comes to points and a single victory can change a team's position greatly.
One of the factors to victory is the players. Though football is a team game, no one can deny how useful having a star player is. The examples of Beckham and Messi are at the forefront of many people's minds. This applies the other way around, too. Underperforming players can negatively affect a team in the long term, and this, on top of the changes in the rules, are some of the factors that must be considered in Premier League betting.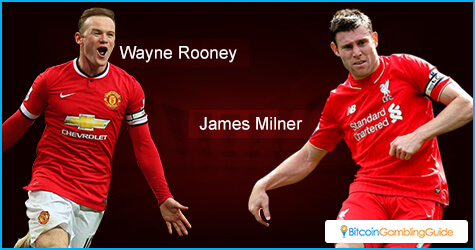 Players who miss their potential
Here are a few examples of players who are missing their potential depending on their skills. Scoring goals is one of the most important skills out there. Teams do not win games without goals. Right now, Wayne Rooney and Mesut Ozil are underperforming in their shooting skills, with their shooting percentage down to 46 percent. Another important skill is passing. Players need to be able to pass the ball to other players with consistency to set up goals. Raheem Sterling and Jermain Defoe are currently not doing well when it comes to that skill.
Dribbling keeps the ball moving and protected from enemy interception. Watford's Troy Deeney and Burnley's Matt Lowton are this year's low-performance dribblers, with a 55-percent chance of a successful dribble. Goalkeeping is another important skill since it is the last defense against a goal. Watford's Huerelho Gomes is EPL's worst-performing goalie, managing to block only 67 percent of the time.
Players to look out for
There are also some players people bettors be looking out for. These are players who seem to be hitting their stride this season. For example, there is James Milner from Liverpool. Better known for being "Boring Milner," he seems to be on fire with his incredible performance in his games.
Another example of a player who manages to be performing beyond expectations is Fernandinho of the Manchester City team, who has managed to become the beating heart of ManCity with his aggressive instincts. The Brazilian native is blossoming under Pep Guardiola's direction and it is leading the team up the standings.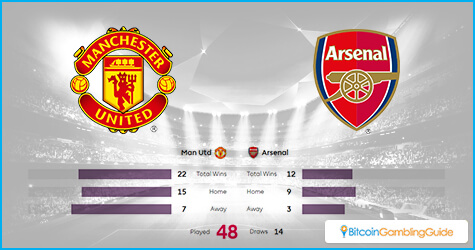 Matchweek 12 betting options
These players can distinctly affect the odds as can be seen in the statistics of various Bitcoin sports betting sites like DirectBet. The Arsenal-Manchester United match on the Nov.19 currently has ManU as the favorite at 2.52 versus Arsenal's 2.7 odds. This is the case despite Wayne Rooney's underperformance. The current captain of the ManU team, however, will need to be dazzling to raise the odds on future matches.
Matchweek 12 also has Liverpool versus Southampton and Manchester City against Crystal Palace. Liverpool and Manchester City are the definite favorites in their matches and this is thanks to the performance of both James Milner and Fernandinho.
Great teams are made up of great players working together. Liverpool and Manchester City seem to have that winning combination this season. BetEast.eu is the official sponsor of Swansea City and it also placed both Liverpool and Manchester City at better odds. Players can place bets at BetEast.eu with Liverpool to win at 2.06 and Manchester City to also win at 1.52.