Daily fantasy sports have had a tough time in the past year or so. However, the big betting companies are not taking things lying down. DraftKings and FanDuel have put in a lot of effort in keeping their market share by lobbying for legalized DFS and by changing their own business to stay relevant.
The big two, DrafKings and FanDuel, have already changed by reducing their advertising budget, potentially increasing their profit margin. Further changes are being planned, including the introduction of new betting products.
DraftKings Leagues
A prime example of this offering is the upcoming DraftKings Leagues. Not satisfied with the daily market, it seems that DraftKings, as part of its efforts to recover, also wants a piece of the season-long fantasy sports market. The main difference between this new offering and the current betting options offered by DrafKings is that the company usually offers contests that are resolved on a daily and even weekly basis.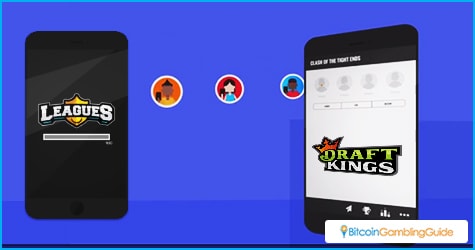 Season-long products have long been considered as too slow for the DFS operator. Fantasy sports leagues originated from home-grown contests that got their data and statistics from actual games in the real world. The performance of athletes is reflected in the leagues and determined which fantasy teams would perform well.
This took a lot of number crunching which is why fantasy sports were limited to season-long events. However, increased processing power has allowed for daily contests to be resolved in a few hours. This is where the daily fantasy sports companies came in.
As the current offering stands, the DraftKings Leagues option is no different. This league option allows players to set up their own season-long contests. However, instead of a single contest, this lets players organize their own DFS competitions, inviting specific players. There is a single leaderboard so that participants would be able to keep track of who is doing well and who is winning.
FanDuel Friends Mode

DraftKings is not the only company doing this. FanDuel is setting up its own season-long service. Called the FanDuel Friends Mode, it basically has the same functions as the DrafKings League. Players would be able to invite friends who own a FanDuel account to join a contest organized by the player.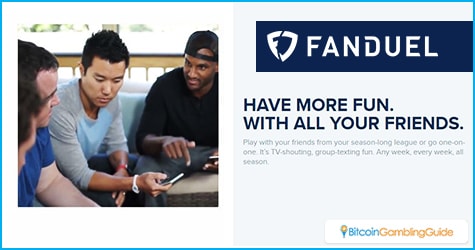 FanDuel emphasizes the "friend" part of this mode, referring to the past when most fantasy sports contests were between friends and office mates. It is hoped that this would make playing like this more attractive than the current anonymous play groups.
Though both companies are releasing the same product, DraftKings will release their option first, even though FanDuel announced the Friends Mode much earlier. DraftKings will be launching it this Tuesday so players can try it out, while FanDuel enthusiasts will have to wait a bit more.
FanDuel, on the other hand, plans on launching Friends Mode in time for the start of the new NFL season. Both companies hope these new features will add more versatility to their offerings and attract more players.