Daily fantasy sports were a hot item last year. Fantasy sports leagues have been around a long time, but it took the Internet and the development of daily fantasy sports for it to have really taken off. Two of the most prominent figures in the daily fantasy sports scene were DraftKings and FanDuel. The two companies were raking in money day-after-day as sports enthusiasts built their teams and had them go head-to-head in daily leagues.
The problem is that with the rise in prominence is the increase in attention from the authorities. Last year, the New York State Attorney General Eric Schneiderman filed a case last November against the big two fantasy sports sites, alleging that under the state's laws that these sites were technically illegal gambling operators. This filing was quickly followed by other states. Today, daily fantasy sports is under siege and FanDuel seems to be in hot water.
Obstacles in the way
One of factors the challenge the growth of FanDuel is the legal restriction. Fantasy sports leagues have always been in a bit of a legal grey area. There was not much money involved and it was primarily for recreation purposes, so the government turned a blind eye. With the rise of daily fantasy sports, though, it seemed that it crossed an invisible line, especially when it became a billion-dollar industry.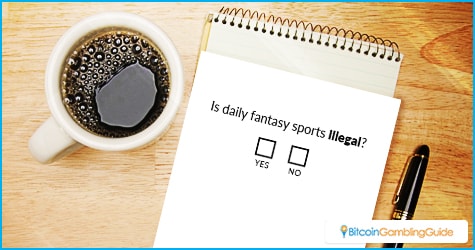 The legal clash in New York was initially in the company's favor, with the company successfully stopping the attempt to ban their operations. Unfortunately, further legal wrangling has resulted in FanDuel and DraftKings stopping operations in the area until September, when definite daily fantasy sports regulations are supposed to be in place.
This exit from one of the big markets in the US was quickly followed by Idaho and Alabama giving FanDuel the boot. Other states may soon follow. The Edinburgh-based company is still optimistic, claiming that the losses in revenue only composed 20 percent of the total market. The company's auditors are not so confident and have been quoted that further losses may affect company performance.
Another problem is that FanDuel seems to have overextended itself financially. Maybe it was in response to the threat of legal problems, but it appears that the company's financial reserves took a nosedive from a high of $274 million to a mere $47.8 million. It does not help that when the company released its annual report, it reported a loss of $94.9 million. FanDuel explains that the money was spent on product development and marketing.
Changing to meet them
This focus on gaining new members and keeping current members happy is FanDuel's way of dealing with the problems it faces. Keeping players happy is essential and the company recently released one approach to do so. A lot of players have complained about others using scripts to enter multiple lineups in tournaments to increase their winnings. FanDuel decided to level the playing field by integrating multiple lineups directly into the user interface.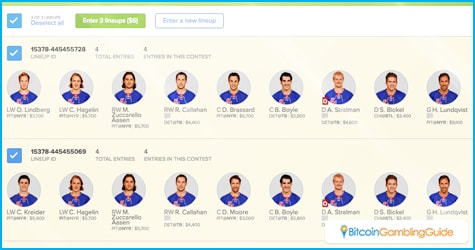 Players now have "Select All" and "Enter All" checkboxes for their line ups. When they join a tournament, players can then automatically enter their chosen line ups in the tournament, without the need of individual entering or the use of scripts.
Another potential avenue that FanDuel can pursue is to open itself to Bitcoin. The Bitcoin fantasy sports market is currently a largely untapped market. Right now, only minor players are operating in it. An established name like FanDuel would be able to immediately capture a large market share. If the company allows Bitcoin deposits, then it can expect an upsurge in both members and participation.
FanDuel and daily fantasy sports may have taken a hit, but they are still not down for the count. People can expect more changes as the company and the industry struggle to adapt and survive.