Another exciting game Bitcoin bettors can make use of is Chopcoin.io, the newest multiplayer online skill-based game. It gives a breath of fresh air for those who seek a unique form of online entertainment.
Officially launched in early September, this online gambling game exhibits a tiny orb, which players gain control of. As it moves across the platform, the orb grows in size when it swallows other orbs. This element is commanded with the user's mouse for 10 minutes each round. Bettors get the chance to play against other dividuals, which elate gameplay. Unlike most betting games, Chopcoin.io demands competitors' skills.
Moreover, the game offers a special faucet play, which allows users to experience the gameplay for free while providing the chance to win cryptocurrency. Although the quantity of bitcoins given every round is kept to a minimum, spending a sufficient amount of game time may lead to enough gains.
Games like Chopcoin.io revolutionize the idea of Bitcoin faucets. Its gameplay sets itself apart from the typical faucets that only demand for simple tasks, such as answering questions or watching videos. This presents the flexibility of Bitcoin, showing that its faucet functions can be used with different game genres. Furthermore, Bitcoin's purchasing power can be used for other purposes, such as payment for services or merchants who accept the virtual currency.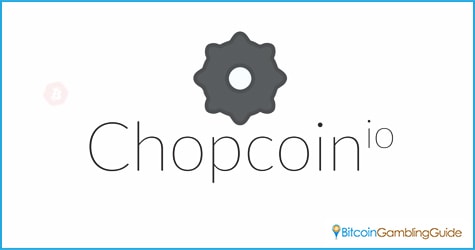 Free 'bit easy'
Bitcoin faucets are platforms that give out free bitcoins in exchange for doing a number of assignments. It usually involves supplying answers to quizzes, clicking on advertisements, or viewing clips.  Faucets transfer minute amounts, which change as the value of Bitcoin fluctuates. Moreover, these rewards are placed to attract visitors to a certain webpage, and in return, the Bitcoin faucets get revenue from the banner ads they placed.
Faucets are perfect for bettors who are looking to play online casino games without having to convert fiat money to cryptocurrency. It is the best alternative for gamblers who want to involve themselves among the thousands of Bitcoin gambling games available without having to spend a single cent.
Famous Bitcoin casino and gambling sites such as Rollin.io, FortuneJack, and Satoshibet also implement their own faucet system while there are also the likes of Cryptogames.io that offer free credits for betting.
Furthermore, this system is ideal for new participants of the virtual currency as well, allowing them to explore the technology and its functions.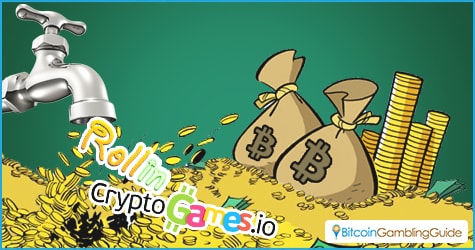 Changing the face of Bitcoin gambling
This is only one of the advantages digital currency gambling issues, which already edges out traditional gaming methods. The chance to play for free and secure yields is not something made available to gamblers until now, and faucets make Bitcoin a step ahead of its competitors.
Faucets play a major part in the Bitcoin online gambling market. Innovative games like that of Chopcoin.io push the growth of this niche, employing the availability of versatile games, which can be used both as entertainment and means of Bitcoin profit. Furthermore, they play an important role in the cryptocurrency ecosystem—one that encourages more people to adopt the technology.