The action in this year's FIBA World Cup has gained momentum as the first two days of the tournament already highlighted the striking performances of the top favorites and the surprises pulled by the underrated teams.
With all teams already played two matches, Spain and Brazil are dominating Group A with two wins a piece, sharing the same case with Group B's Greece and Croatia and Group D's Slovenia and Lithuania. Group C, on the other hand, has USA as the lone team with zero loss, followed by Ukraine, which shares the 1-1 record with Dominican Republic, Turkey, and Finland.
The current standings are still expected to shuffle and more excitement is guaranteed to unfold with the succeeding games in the preliminary round to ensue in the coming days, making this the best time to begin placing bets on various online sportsbooks using Bitcoin.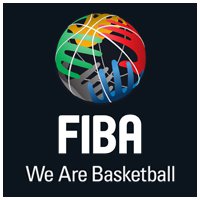 Several Bitcoin sports betting websites host the basketball World Cup in Spain and have announced their odds even before the tournament began.
Anonibet was among the first Bitcoin sportsbooks that expressed its enthusiasm over the FIBA World Cup kickoff, boasting its competitive odds geared at making the betting experience not only action-packed, but also rewarding.
Meanwhile, BetVIP predicts this year's competition to be tougher and tighter as USA lacks most of its NBA superstars, giving other cup contenders Greece, Lithuania, and the heavy favorite Spain to stand on an equal footing.
The quadrennial global basketball tournament is also present on the books of Cloudbet; but unlike during the FIFA World Cup, where loads of bitcoins were put at stake, this Bitcoin gambling platform is mum when it comes to its FIBA World Cup promotions.
This, however, is the case for most Bitcoin sportsbooks. The same euphoric atmosphere evident throughout the international football event is lacking, hinting that football remains to be the number one sport on the global level.
Nonetheless, the mentioned betting websites and a few others offer odds on the much-awaited basketball cup, much to the delight of the Bitcoin sports bettors who are avid basketball fans going all out to support their team or to simply enjoy the sport.
More basketball action and bigger BTC payouts on various Bitcoin sports betting websites will unveil in the next two weeks until the finals on Sept. 14.