Players have too many Bitcoin sportsbooks to choose from. But only a handful of these gambling sites have better offers or services than the others.
There are several factors to help anyone know he is signing up to a right Bitcoin sportsbook. This includes the company's fast Bitcoin withdrawals and acceptance of players from a certain country.
Bitcoin deposits and withdrawals
Bettors will likely want to place their bets right away after making a deposit. They might be hurrying to make sports wagers before the match starts. The Bitcoin sports betting site they want to go to is where their deposit goes through after one confirmation. The fewer the confirmation the payment needs to go through, the faster the deposit can finish.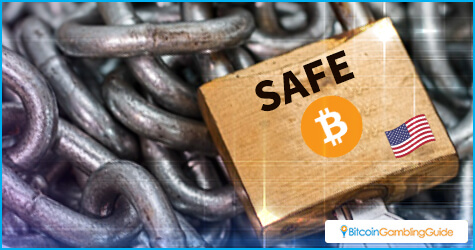 There are online sportsbooks that accept both Bitcoin and fiat payment options. However, gambling sites that only take Bitcoin are the ones that have a fast withdrawal process. One example of this is PowerBet.
Mobile-friendly
Making wagers on a mobile device is the new norm in today's gambling industry. Players might want to put down a bet for the favorite teams while away from their computer. There might also be a scenario where a game is about to start and the bettors are stuck in traffic. It pays to see what a sportsbook looks like on a smartphone or tablet before creating an account for it. Cloudbet is one sportsbook that has a mobile-friendly version of its website.
Country restrictions
Not all Bitcoin sportsbooks, however, accept players from every part of the globe. Many of these gambling sites are required by its license or regulation laws to restrict players from a certain country. Some sportsbooks might directly show if a visitor is in one of the restricted countries. Others might not even warn a visitor as he creates his account on the site.
Players can check if they are not in any of the sportsbook's restricted countries by checking the terms and conditions page. Bovada sets a good example by showing a warning message to all of its visitors who are in a restricted area. It is also one of the US-friendly fiat and Bitcoin sportsbooks.
Live in-play feature
One of the latest online sportsbook features is a live in-play option. This option allows bettors to place bets while in the middle of a match, race, or competition. It also allows anyone to change his bets if he feels like he has a good chance of winning if he bets on the other party. BetEast.eu, among many other online sportsbooks, is a Bitcoin sportsbook that offers live in-play betting.
Customer service
Some players might need help in a sportsbook. They might have some problems with deposits or bonuses. A quality sportsbook should have a reliable customer service and have many ways for any players to get in touch with them. Bovada's customer support is reachable via phone support and through a contact form on its website.