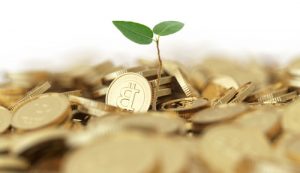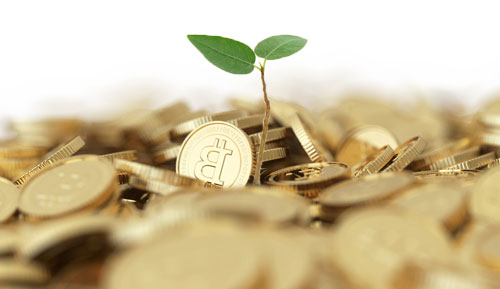 The process of investment is always a balancing act between attaining profits and risking too much. If the scales of this balance tip towards security, the investor will be left with something similar to a bank account which pays out very little over time. If the scales go more towards risk taking, the investor might find rising revenue, but also a rising chance of losing a lot more.
This process is as old as the economic infrastructure that allowed for investors to put money into enterprises which can eventually pay them back somehow. In the contemporary world, however, for the first time in history, there is a new form of value that can be invested into – digital currencies. With it, anyone in the industry attained something brand new and potentially very lucrative, but at the same time, the level of uncertainty and a broad lack of understanding kept many otherwise interested people away from it.
But now, the current state of this mentality seems to be changing with more and more individuals finding something of a sanctuary in this form of investment. Regardless if individuals are looking for bitcoin investment, ethereum possibilities or something else, it is clear that money is entering the digital currency domain, so many are wondering what the future of this investment trend is.
The Case of Michael Novogratz
Michael Novogratz is a hedge fund manager who worked as a principal at the Fortress Investment Group. Now, his fortune is worth over one billion and recently he made some ripples in the world of finance when he announced that he invested 10% of his entire net worth into cryptocurrencies. This announcement came while he was speaking at a forum at the Harvard Business School, where he also discussed his view of the blockchain-based digital currencies.
Novogratz stated that his investment covered both bitcoin and ether, adding that the investment represents, at least so far, some of the best he made in his life. In an interview with the CNN, he explained how he bought ether when its price was only $1 and that he came to the decision to buy after he had been impressed by the founder of this digital currently, Vitalik Buterin. Their meeting was casual, over a dinner party, but Buterin still managed to persuade Novogratz to put money into his new venture.
Now, the price of ether is over $40, meaning that a 40-fold investment was made by Novogratz. At the same time, this is not an anomaly in his professional life. During his time at Fortress Investment Group, a $150 million investment was made to a hedge fund called Pantera Capital, which is a blockchain investment firm.
This happened while Novogratz was at its helm in 2014, just a short time after the crash caused by the failing Mt. Gox in 2013. This shows that the man had both the willingness to risk on digital currencies and the foresight to see past the then-current problems.
Now, Novogratz showed publicly that he believes in the concept of digital currencies so much that a big portion of his wealth, meaning over $100 million, is in the form of some cryptocurrency. When it comes to singles to the financial community, this one is hard to miss.
Buy Digital Currencies?
Novogratz did not actually suggest to anyone to go and buy digital currency, but his personal case is a clear statement about this issue. At the same time, he is not an isolated voice when it comes to promoting digital currency investment and ownership, especially in regards to bitcoin. As the biggest representative of this group, bitcoin is regularly employed by ordinary citizens around the world for things like regular purchases, visiting online casinos, taking out loans, and much more.
That is why many wealthy individuals began purchasing bitcoin as far back as 2015 when the gloomy predictions about its demise were not realized. Naturally, the scope of these investments is hard to gauge because many are not as forthright as Novogratz. Still, the data that was made public showed that the trend is growing.
One of the biggest boosts to it was the Chinese Yuan devaluations that pressed hard the local investors. In the panic that set about when this process started, many found at least a partial refuge in BTC. A lot of these investments were simply means to avoid the Chinese restriction on foreign currency exchange, but many others still kept a hold of their BTC even when the storm had passed.
A Self-Feeding Cycle
Now, two years on, there are no trends which point that this might have been a negative decision for anyone. While there are certainly individual stories about some particular problem individuals encountered, overall BTC seems like a valid alternative for investors looking for a portfolio diversification. Interestingly enough, it is also one of the key things that the bitcoin network or any other digital currency system requires for user acquisition.
While many groups are already familiar with digital currencies and employ them regularly, for example, online eSports communities and so forth, most have only a shallow knowledge of the same domain. But, this can change radically if people like Novogratz step out and provide figures about their own investments into bitcoin and ethereum.
This is great for the community not because it simply validates, but because it provides clear examples of how a person might go about investing into this field. Naturally, this is less relevant to the end users because the focus of the message is those who can invest large sums into these networks, but they are essential for the future of any digital currency.
As the amount of fiat money being placed into the digital currency domain rises, so will the opportunities for its development. At the same time, the investors will definitely be provided with a safe haven for a part of their portfolio which will not easily swing and sway along with the rest of traditional tradable values.
In many scenarios, having this type of diversification can mean the difference between a catastrophic loss and those that are more than manageable.