Football fans will have plenty of reason to rejoice this weekend, as the new Premier League season kicks off. Leicester City FC clinched the title last season, and a lot of people will keep an eye on this team moving forward. But other teams disappointed last year, and they will have to come back stronger in the coming months. Exciting times are ahead, and Bitcoin bettors can win a lot of money in the process.
All eyes are on the Premier League for 2016-2017
True fans of the football game will look forward to what the new Premier League season has to offer. Although some people may argue the Primera Division is the best league in the world, the Premier League has its fair share of world-class football every week. Plus, there are plenty of underdogs who can shake up the traditional rankings.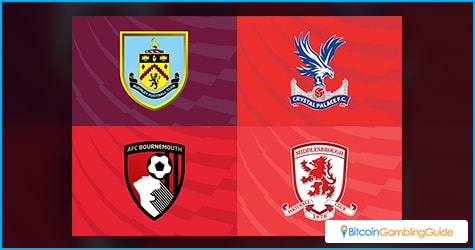 Looking back at the previous season, the success story of Leicester City FC cannot be ignored. For a team that was all but written off a few years ago, they came back with a vengeance and clinched the title. Whether or not history will repeat itself this year remains to be seen, though.
There are a lot of teams who have to prove something this year, after a disappointing 2015-2016 season. Chelsea, for example, did not qualify for European football this season, which will not sit well with the fans. Everton went through a rather bleak season as well, and they will need to show major improvements. Positive aggression is an absolute must for both teams moving forward.
Bitcoin users should be excited about this new season as well, as there are plenty of sports betting platforms accepting cryptocurrency wagers. The Premier League is an unpredictable competition, though, which creates very attractive odds every weekend. More adventurous bettors may want to put some money on who will clinch the 2016-2017 title, as those odds are quite favorable for all teams right now.
Bitcoin betting odds to keep an eye on
It has to be said, the first weekend has exciting games on the calendar already. Tottenham Hotspur will take on Everton, and Liverpool hosts Arsenal. Nitrogen Sports has odds for all of the Premier League games, and early indicators seem to favor Liverpool and Tottenham winning their first games.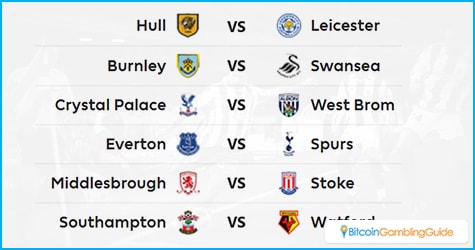 Over on DirectBet, the odds are similar, with Tottenham receiving 2.38 odds, compared to Everton's 2.8. It is possible this game will end in a draw, though, which makes the 3.05 odds quite appealing.  The game between Arsenal and Liverpool will yield better odds for Gunners fans, with odds at 2.32. Liverpool's winning chances are rated at 2.92, which may be selling the team a bit short this time around.
Proud Irish Bitcoin gamblers may favor the BetBaller platform, which has plenty of Premier league odds to choose from, along with its 150 BTC EPL Giveaway. The odds for the first games favor Leicester City, Crystal Palace, Southampton, Manchester City, Manchester United, and Chelsea by quite a margin. All of the other games will be very close calls, which makes the Bitcoin betting aspect all the more attractive. Plus, if Sunderland were to upset Man City, those 14.56 odds will be a great cause for celebration.
Making the first games more exciting will be the Premier League promos, including the VIP tickets to watch the EPL games live up for grabs.