This season of the Formula One World Championship continues. With only eight races left, it will be interesting to see how these remaining F1 Grand Prix races play out.
Currently, Lewis Hamilton leads at 232 points. His closest rival is Nico Rosberg at 223 points. These two look to have an overwhelming lead as the third-ranked racer, Daniel Ricciardo, is only at 151 points. Hamilton and Rosberg's competition will only intensify in the upcoming races.
This September, there will be three F1 races and they may be enough for Rosberg to steal the top spot. It also gives Hamilton a chance to solidify his lead. Fans will be watching avidly to see the results.
Italian Grand Prix
The first race this month will be from Sept. 2 to 4. Held at Monza, this race is one of the highlights of the F1 series. One of the first F1 races ever, it has managed to stay part of the F1 series for 50 years now. Only the Monaco Grand Prix and the Belgian Grand Prix have managed to hold on to this position.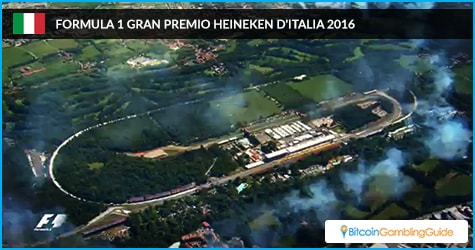 This staying power can be mostly placed at the feet of Monza track. A very well-made racing track that was initially laid down in 1922, it has become a historic part of F1 racing. The track has seen quite a few legendary races and some spectacular accidents.
The 10-kilometer run  for the Italian Grand Prix has seen only a few changes, with the track retaining its basic shape since it was first laid down. Many racers find this track quite challenging with its long distance and banked oval. Very few racers master the track but Lewis Hamilton has proven that he could with his recent winning streak on the track.
Singapore Grand Prix
The Singapore Grand Prix is the next race on the schedule. Set for Sept. 16 to 18, the Singapore Grand Prix is one of the newest races added to the Formula One Championships. Added in 2008, it also happened to be the first night-time event in Formula One history, which added to the excitement of the race. Since then the race has become a favorite part of the racing series.
Unlike actual race tracks, the race uses public roads around the Marina Bay area for its track. To ensure racer and spectator safety, powerful lighting systems are used to replicate daylight conditions. This is combined with the strictest safety protocols to ensure that no accidents happen. The race itself is a popular event locally, with over 80,000 spectators expected to attend.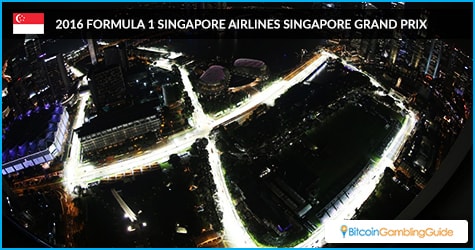 Malaysian Grand Prix
Another Asian race, the Malaysian Grand Prix stands as a testament to Malaysia's technical achievement. Working with Hermann Tilke, the Malaysian government constructed one of the most impressive racing tracks in Formula One. Composed of high-speed straight stretches combined with tight turns, the Sepang International Circuit is a challenge to many racers. Debuting in 1999, it has since then become an essential part of the F1 racing experience.
With all of these impressive races lined up for September, F1 fans will be sure to have a great month ahead of them. Pair this enthusiasm with the number of bets players can place on several Bitcoin sportsbooks.