Britain's Chris Froome has managed to keep his lead in Stage 18. Finishing the 17-kilometer stage in 30 minutes and 43 seconds, Froome managed to beat his closest competitor by around 21 seconds.
In high-level competitions like the Tour de France, those 21 seconds can mean a lot. Tour de France determines the winner by adding a cyclist's total time performance. Right now, Chris Froome is the race leader at 3 minutes and 52 seconds from his closest competitor, creating a large lead. He may still lose the race, but if he plays his cards right, he would be able keep that lead to the final stage.
With Froome in the lead, all eyes are now on the race for the second place position. Bauke Mollena managed to rack up quick times early in the tour, making him second only to Froome, though there is the unfortunate three-minute difference between them.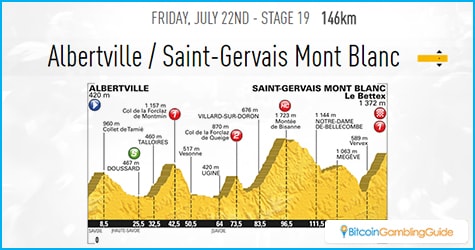 Adam Yates is only a few seconds behind Mollena. If he manages to close the distance, Yates may still be able to steal second place from him. Nairo Quintana, the fourth placer, is 21 seconds behind Yates. To close that distance is still possible, but it will be difficult with only three stages left.
Up the mountains
With the Stage 18 time trial over, it is now time for cyclists to move on to Stage 19. Yesterday's time trial was only 17 kilometers but it was mostly uphill. Though grueling, the stage was more focused on measuring how fast the cyclists could finish the stage. Stage 19 is much more of an endurance test.
Stage 19 is from Albertville to Saint-Gervais Mont-Blanc, which is a distance of around 146 kilometers. The start has an eight kilometer climb, which should warn players about what to expect. This stage has several areas where the cyclists will have to climb up several kilometers, the mountainous Alps adding challenging obstacles to the race. The stage's highest point is at 1.73 kilometers and while the climb up can be difficult, the descent can be just as challenging.
Looking to the finish
With Froome all but confirmed for first place, it would be best to look toward the prizes that are to be awarded. The first place cyclist will be getting around €500,000. This is part of the €2,295,850 prize pool of the Tour. Second and third placers will be getting €200,000 and €100,000, respectively. That is a respectable haul. Prizes are awarded up to the 19th place, but those ranked 20 and below will still get a €1,000 prize.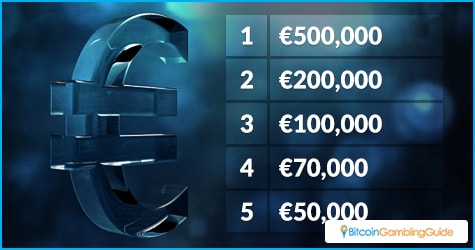 It is not as if the cyclists have not been awarded, enough. Each stage usually has a small purse of prize money that is awarded to the top finishers. The final holders of the green and polka dot jerseys will also be receiving €25,000, while the white jersey holder will get a lower €20,000.
In addition to this prize, cyclists get €500 for every day holding in the yellow jersey, the other jersey wearers will get €300 per day they held their jersey. Further awards are given for reaching the peaks first or for constantly overtaking others.
With all these prizes, participants are sure not to go home emptyhanded.