The elections in November are going to affect America greatly. With two candidates that are diametrically opposed against each other's platform, it will be a clash of ideologies. Whether it is Trump or Clinton winning this November to become the next US president, people are sure that there will be a lot of changes happening to various aspects of American life.
For Bitcoin gamblers though, their primary concern is about how the US presidential elections will affect online gambling and eventually Bitcoin gambling. The answer is actually looking to be pretty positive, but in different ways.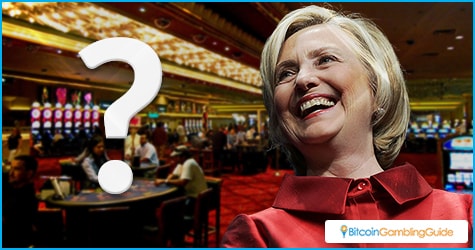 Clinton gives online gambling a chance
Hillary Clinton is currently leading in the polls and has the greatest chance of winning. If she does win, there are three issues that she may be able to affect. First would be the possibility of a passage of a national online gambling bill.
Online gambling in the US has been crippled by not being completely legal. A lot of people play, it but only with foreign sites willing to accept them. A formal online gambling bill will be of great help in smoothing matters out. With Hillary in the Oval Office, the Democrats would be on the upswing. Having a single party being dominant can make it easier to pass the necessary bill. A single nationwide law about online gambling would be an improvement over the current patchwork of state laws.
The second issue that Hillary can deal with is the status of daily fantasy sports. Daily fantasy sports legislation is in a similar state as online gambling. This means that individual states have their own laws which make it difficult for bettors and operators alike. A single daily fantasy sports law would be a big deal.
Finally, she may affect the Supreme Court's decision on regulated sports betting. Sports betting in the US has been limited to Nevada for much of its history, limited by the Supreme Court. With three upcoming Supreme Court judge changed, Hillary's selection may mean that this may change soon. If Hillary picks a gambling-friendly judge then the US might see a change in the status of sports betting.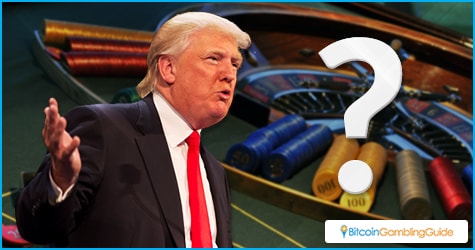 A Trump victory can be a win for online gambling
On another hand, a Donald Trump win can also be good for online gambling. The real estate mogul has had a long experience with casinos, building and owning several of them since the 1980s. This means he appreciates how much revenue such places can generate.
Trump would be all for online gambling since he has spoken in support of it in the past. The problem is that he is burdened with the Republican Party. The party may not go for online gambling as enthusiastically as Trump would since they are rather conservative.
Overall, both candidates present opportunities for online gambling if they get elected. November's result will be interesting indeed. Bitcoin prediction markets and Bitcoin sports betting have set the odds on which of the two will become the next US president.