Online sports betting and eSports brands operated by Vital Media have found a new home in Galaxy Group.
Galaxy Group Ltd, a private company based in Hong Kong, recently acquired the online sports betting brands managed by Vital Media. Among this is VitalBet, the Bitcoin sportsbook and casino under the name of boxing legend Manny Pacquiao.
VitalBet, which launched in April 2015 a platform for both real-money and Bitcoin players, became one of the popular Bitcoin sports betting sites in the market. Adding further appeal to its name is the eSports portfolio it offers that successfully answered the rising demand for eSports betting websites.
Under a new management, VitalBet is expected to continue improving its services, as well as bring new features and offerings to the table.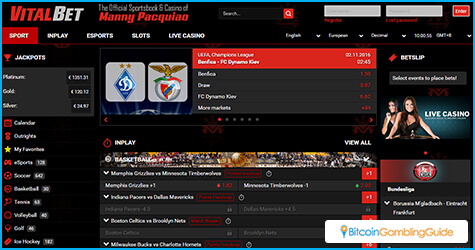 VitalBet to sponsor new CS:GO Pro League
Fresh from the recent acquisition, VitalBet already has something new up its sleeve. Galaxy Group announced that a new CS:GO Pro League for the Balkan region will soon be launched and that this will mark the celebration of the successful deal with Vital Media.
According to Galaxy Group, VitalBet will officially sponsor the new Balkan CS:GO Pro League, which will feature the eight best teams from the region. The tournament will last for one month and will feature LAN finals, which may see in action teams like OUTLAWS from Bulgaria, Pixel from Hungary, and Dark Passage from Turkey.
The new CS:GO Pro League will also serve as the foundation for up-and-coming teams to get their groove on the eSports scene. Galaxy Group, through VitalBet, hopes to push this league to harness the skills of the new teams looking to get their turn to take center stage in eSports.
Edison Chow, marketing director of Galaxy Group, said:
'We are very happy with going forward with the acquisition and starting the VitalBet Pro League. We have high hopes that the interest in eSports will continue to grow in the future.'
At the same time, the sponsorship and operation of the new CS:GO Pro League will help in boosting the reputation of VitalBet as it becomes a venue to showcase its expertise in the field.
Complete eSports portfolio on board
Achieving this goal should not be difficult for VitalBet. By becoming one of the first to provide competitive odds for eSports matches in Bitcoin gambling, VitalBet has already earned the nod of most players in the Bitcoin eSports market.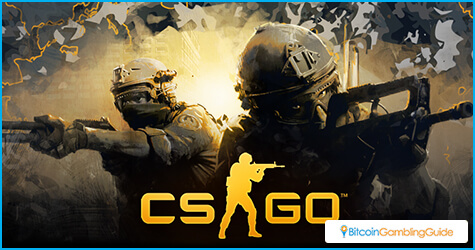 It currently covers a variety of eSports tournaments based on a range of online games, including CS:GO, Dota 2, and League of Legends. Other than these powerhouse games, it also covers matches for Overwatch, Hearthstone, Heroes of the Storm, SMITE, Vainglory, and Halo.
These eSports matches become more accessible through VitalBet's mobile version, which offers the same tournaments and odds. Other than its eSports portfolio, VitalBet also offers Bitcoin sports betting matches, Bitcoin slots, and live casino tables.