Stockholm-based media consultants Mediavision recently released figures that show gambling companies have accounted for 10 percent of all Swedish television ad buys in the first half of 2016. This was an increase of three percent from the last time Swedish advertising was evaluated, which was back in 2013. In addition, 31 gambling companies advertised on Swedish TV, which is a jump from 24 back in 2015.
This increase in gambling advertisements can be considered impressive since the Swedish Institute for Advertising and Media Statistics estimates that Swedish advertising revenue is worth around $11.8 million. This means that gambling companies have invested over a million dollars in raising their profile in Sweden.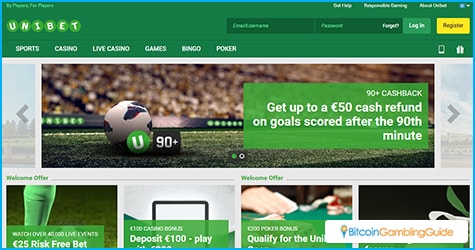 The biggest advertiser seems to be Unibet, a gambling operator licensed by Malta Gaming Authority. Its main rival is the Swedish state-sponsored Svenska Spel, the largest local gambling operator. UniBet has even managed to beat Svenska Spel in Swedish customer numbers.
Swedish gambling changes
This sudden surge in gambling company operations is merely a sign of the changes happening to the gambling market in Sweden. In 2014, Sweden was taken to the European Union's top court because it was felt that the country's restrictive gambling laws were aimed at protecting the gambling monopoly of Svenska Spel. Last year, the first steps were taken to open up the gambling market, with the government starting a study on what it would entail to open up the Swedish gambling market.
Though the specifics are still blurry, there are already hints of what is to come. First is a privatization of the state-run Svenska Spel, which can result in a selling off of various assets. The second change is a change in advertising rules where operators who want to put up ads are required to have a Swedish gaming license before they do so. These are just the initial steps, though, with the final changes being fully implemented some time in 2017, before the 2018 elections.
UniBet leading the charge
With the Swedish gambling market opening up, there are several companies who want to establish a foothold in it. One of the most aggressive in doing so is UniBet. The Malta-based company is a major player in the online gambling scene and entering Sweden is a good move for the company.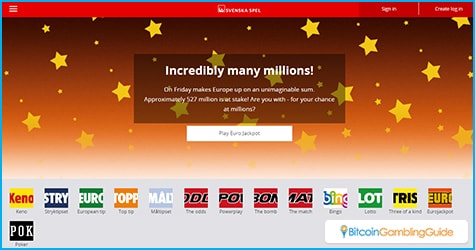 This entrance by foreign companies has certainly affected the bottom line of many local operators. According to figures released by Swedish gaming agency Lotteriinspektionen, state-licensed operators have reported an increase of four percent in sales in the first half of 2016, but this pales against international online operators growing 12 percent in the same time period.
Numbers from Svenska Spel also reflect this change with 2016 sales of just under SEK 4.4 billion in total for both online and offline operations, which is just a one-percent increase from last year. Svenska Spel's share of the overall market is currently at 41 percent compared to 21 percent for international operators.
As Sweden's gambling market continues opening up, people can expect a larger market share for international operators.
Will this recent development become a trend in other markets as well? Better yet, will the trend continue or improve more once Malta Gaming Authority nods at Bitcoin, just like what the UK Gambling Commission did recently?
---
Originally posted on Gambling Companies Account for 10% of Swedish TV Advertising