Contrary to what some may believe, slot games are the casino's biggest moneymaker. A lot of people think it is the table games—the poker and card games that generate the most revenue—but slots provide a casino with a solid stream of income. This is why people see a lot of these games in brick-and-mortar casinos, even more so in online casinos.
With all of these choices, it can be difficult when a player wants to narrow down what slot game they want to play. This is not helped by the fact that quite a few offline video slots have experienced a conversion into being accessible online.
Two examples of this are Barcrest Games' Rainbow Riches slot and Williams Interactive's Wizard of Oz slot. Both should be familiar to those who frequent land-based casinos. Barcrest has been making slot games since the 60s, while Williams Interactive has been in the gaming business since the 90s. Both of their game offerings are impressive in their own right.
Basic gameplay with great design
Rainbow Riches and Wizard of Oz are traditional slot games that have the basic five-reel and three-row construction. Their first difference comes to their pay lines. Rainbow Riches slot can allow up to 20 pay lines, while Wizard of Oz slot has a higher pay line limit at 30.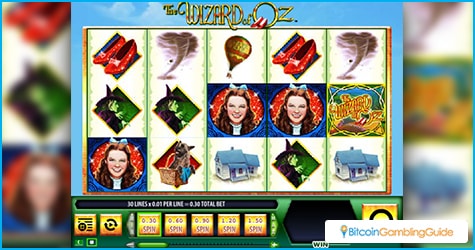 The games have the basic run of symbols, with special symbols for wild, scatter, and bonuses. For example, Wizard of Oz has the Wicked Witch as its Wild, while the Emerald City activates the bonus games and the Jackpot symbol triggers large winning for the player. Rainbow Riches depends on Irish mythology and leprechauns for its symbols.
The most noticeable difference between the two, though, is in terms of visual design. Wizard of Oz slot players will recognize iconic images from the classic Judy Garland film, while Rainbow Riches slot has a more generic feel. Both games stick to the basic when presenting the slot games, with no modern 3D art to spice things up.
Unique bonus games
In addition, each game has unique bonus games associated with them. Rainbow Riches has Irish-themed bonus games. For example, if a player manages to get three Wishing Well symbols then they can end up getting a random multiplier. Matching up three Pots of Gold will have a leprechaun appear and offer the player a pick of random pots of gold, silver, and bronze.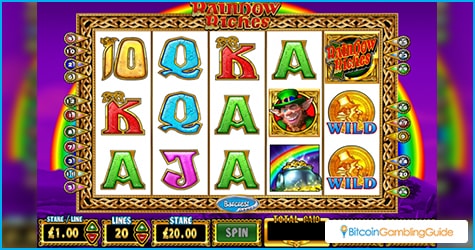 Wizard of Oz, on the other hand, leverages its film connection to the hilt. When three Emerald City symbols match, players are offered a choice between the Winged Monkey bonus game or the Emerald City bonus game. This can result in players being transported to famous places in Oz like the Scarecrow Corn Field and more.
Overall, both games have something to offer to any prospective player. Interested online gamblers should consider trying both out to see how each slot game plays. They can check out the Wizard of Oz slots as one of the slots on William Hill Casino.