Bitcoin possesses select characteristics that render it perfect for iGaming. The thriving Bitcoin gambling industry—filled with casinos, sportsbooks, lottery sites, and poker rooms—is a testament to the effectiveness of this digital currency on the online betting scene.
Bitcoin, however, was created to cater to general markets and therefore is not precisely cut for gaming. This gives logical reasons for other cryptocurrencies like GameCredits (GMC) designed for gaming purposes to rise and see action within and beyond the cryptocurrency gaming platforms.
Launched in early 2014 but was reintroduced after a fork in March this year, GameCredits addresses the gap between gaming and cryptocurrency. It revolutionizes the way players and developers can benefit from alternative cryptocurrencies and the innovative technologies available on the market today.
GameCredits functions like any other altcoin in circulation at present. It is based on Scrypt algorithm and currently rewards 25 coins for every block.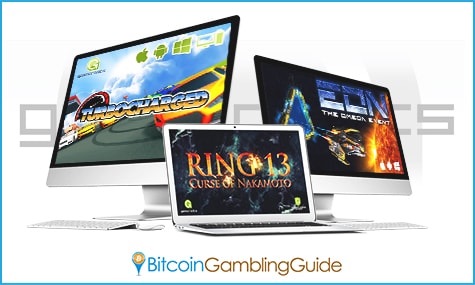 GMC-supported games to feature modern in-game monetization
With its primary mission to innovate the techniques used by developers to monetize games, GameCredits introduced faster, safer, and easier ways to improve the gaming experience.
A recently announced game built on the GameCredits system is Ring 13: Curse of Nakamoto. It is a multi-player fighting game that will exhibit the merging of the gaming industry and the cryptocurrency functions.
This game will also assume the duty of bringing the gaming-focused altcoin to mobile and online gaming industries. Ring 13: Curse of Nakamoto was introduced last month and is poised to be the first of the three games to be launched.
Joining the fighting game are Turbocharged, a fun and competitive multiplayer racing game, and EON: The Omega Event, a multiplayer 4X space game.
The upcoming GMC-supported games can be accessed on various platforms, including Apple, Android, and Windows. Moreover, given that the GameCredits cryptocurrency is focused on gaming per se, no Bitcoin gambling-related products are in the works, but players can expect other games to be launched with the GMC monetization system integrated.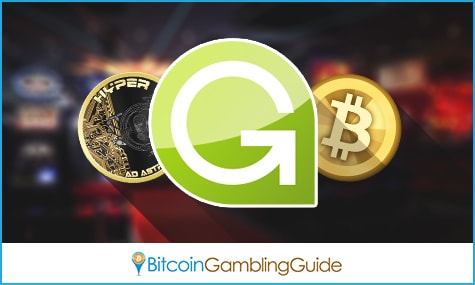 Like Bitcoin but better for gaming
GameCredits was developed like any other cryptocurrency. It has its own wallet that is optimized for Linux, Windows, Mac, iOS, and Android. It is also covered by selected exchanges, allowing it to be traded for fiat currencies like the USD, as well as for digital currencies like Bitcoin.
In addition, this cryptocurrency—like Bitcoin—highlights user-friendliness, especially when it comes to the gamers' actual use of the digital currency.
It is worth mentioning, though, that another altcoin aims to simplify and revolutionize online gaming with its services and features. HYPER, which has been making buzz in the iGaming industry, is more focused on games that are played over the Internet.
In fact, in-game currency HYPER continues to gain ground in the online gaming scene as MMORPG Dragon Knights of Valeria included this altcoin to the list of payment methods supported by the game.
GameCredits, on the other hand, is optimistic with the attention and support it will generate once its new games are released.