With digital currencies designed for specific markets joining the growing list of cryptocurrencies today, it is not surprising to find one created for online gaming.
In-game currency HYPER is barely a year old, but it has already set a name for itself amid the long list of cryptocoins available to global users.
Tapping one of the most in-demand niches at present that is dominated by Bitcoin and eSports, this digital currency further distinguishes itself from the others by enabling gamers to earn, spend, and win HYPER by playing through its decentralized network of game servers.
Currently supporting several games, including Assetto Corsa Racing, Counter Strike, Counter Strike: Global Offensive, Minecraft, Rust, StarMade, Team Fortress 2, and Zandagort, HYPER undeniably has a great potential to break through the market and become a valued element in the world of online gaming.
Such future may be inevitable as this in-game currency has begun sponsoring and partnering with other groups for various causes, even launching a crypto gaming network accessible worldwide.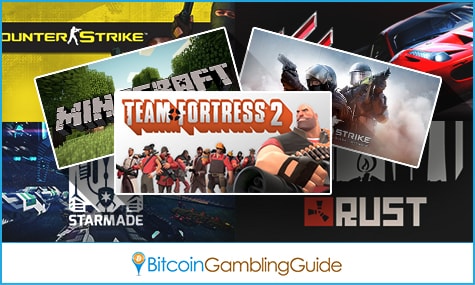 Apart from this, it has already teamed up with GoldPieces, another gaming cryptocurrency, both of which are sponsoring the PICISI project, which is set to become the newest digital currency crowdfunding platform to compete with the US-based KickStarter.
HYPER's own twitch.tv livestream is also now live and will be a perfect venue for online gamers to receive tips when they watch the live games on its CS:GO server.
HYPER's role in promoting eSports
The existence of a gaming currency that does its job well is reason enough for online gamers who believe in the cryptocurrency technology to be assured of a crypto-friendly eSports betting Bitcoin market. Not only will HYPER earn its mark in the cryptocurrency landscape, but it will also likely to enjoy the popularity achieved by Bitcoin, Litecoin, and Dogecoin to name a few.
Moreover, HYPER's proactive role in this business effectively establishes a stronger foundation for online gaming to push its market reach farther than before. Fortunately, HYPER is not alone in promoting the fusion of eSports and cryptocurrency since Bitcoin has also begun to gain grounds in this specific niche.
No way but up for Bitcoin eSports
In line with the popularity of online games, MMOs, and virtual worlds among others, Bitcoin eSports is also one to look out for. Unlike with HYPER where a gamer can earn and win the coins by playing the selected games on its servers, Bitcoin enables both gamers and bettors to maximize the action, excitement, and rewards in store for them through a variety of websites.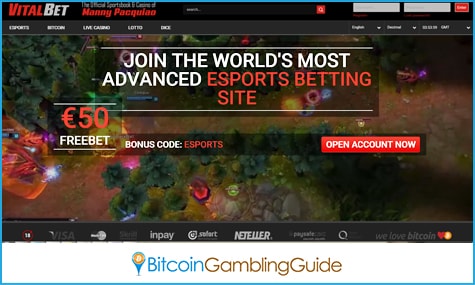 For instance, avid fans of League of Legends, Counter Strike: Global Offensive, and Minecraft can play for Bitcoin on Leet. At the same time, online bettors who prefer to wager on teams or individuals they believe will have the upper hand in the eSports tournaments can place their bets through websites like OneHash.
Bitcoin eSports is gradually make noise in the Bitcoin gambling industry, but this buzz is definitely not ignored as Bitcoin sportsbook and casino VitalBet even integrated eSports betting into the services it offers.
With Bitcoin and HYPER hand in hand, the future of the eSports gaming and betting merits another look, especially from enthusiasts and gaming operators alike.