It is inspiring how the iGaming industry has come a long way. Starting off as a 'taboo' niche, online gambling is now considered as one of the essential sectors that provide quality entertainment across the globe.
With its consistent growth in demand and popularity, iGaming becomes an influential medium through which companies from various fields venture into. Whether software providers, game content developers, or online gaming business operators, everyone in the community fills special roles that complete and solidify the stronghold of the iGaming industry.
This is the reason having a venue in which all key industry players can gather, network, and showcase their expertise becomes imperative, and there cannot be any larger event for this cause than ICE Totally Gaming.
This year, ICE Totally Gaming has prepared a series of surprises and announcements that are set to greatly impact the iGaming sector and extend its influence to the thriving market of Bitcoin casino and gambling websites.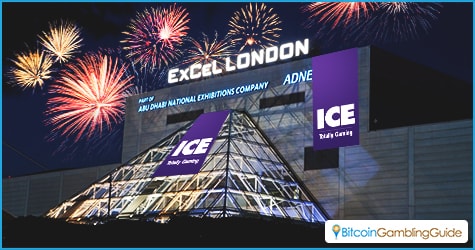 A historical iGaming conference this year
Following the tremendous success of last year's conference, ICE Totally Gaming 2016 will once again open its doors for gaming professionals on Feb. 2 at the ExCel Centre in London.
Themed Technopolis, the three-day convention is packed with an interesting and fun-filled itinerary that is certain to spark the interest of every individual inclined to online gambling.
In 2015, over 25,497 participants from over 133 countries, the majority of which are highly renowned iGaming experts, programmers, and contributors, attended and added more flair to the annual event.
What is more impressive is that last year's ICE also generated impressive statistics in regard to iGaming campaigns, information, dissemination, partnerships, and publicities. These figures undeniably bolster the current status of the iGaming market.
ICE Totally Gaming's achievements from the past years have named the event the mecca of iGaming as hundreds of brands from fields involved in online gambling exhibit their new products, share market insights, and organize plans and solutions to keep the iGaming success toward the right direction.
ICE 2016 campaigns for iGaming diversity
Unlike most meet-ups, the praised iGaming convention is structured be a more engaging and interesting gathering guaranteed to not only benefit attendees, but the whole industry of online gambling in the long run.
ICE Totally Gaming also serves as a platform for gambling businesses to present their newest innovations, brands, and upcoming products that would further intensify the masses' reception toward the niche.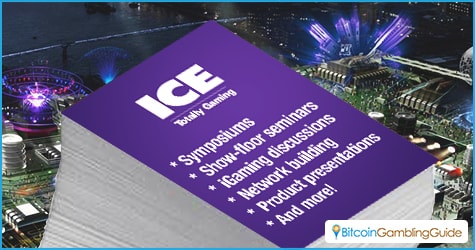 Exclusive ICE symposiums like the International Casino Conference, Data Insights and Business Intelligence, Cross-platform and Multi-channel gaming, and Game design and development workshops will be conducted on the three-day gathering as well.
In addition, iGaming seminars that will be held on show-floors are free of charge. The exciting factor about this program is that these seminars will be giving out industry updates and conduct discussions and debates among patrons.
Although there have been no major revisions to the ICE conference itinerary, this year's rendition focuses on inviting and convincing new breed of online gaming tycoons, particularly the millennials, to seriously engage themselves in the further development of the industry.
Thus, ICE has opened gathering rooms that may serve as venues for fresh industry players to build networks and contacts, arrange meetings, create partnerships, and build camaraderie with maximum efficiency.
A fresh and hot topic in iGaming, the Bitcoin gambling sector will be a beneficiary of the newest game content from the top software and game providers attending ICE Totally Gaming 2016. SoftSwiss, NetEnt, and Endorphina are some of the names to watch out for as this year's largest B2B gaming exhibition opens in the first week of February.
Find out in Get Ready For ICE Totally Gaming 2016 – Part 2 what the leaders in online gaming have in store this year.