SatoshiDice became a huge hit when it started in 2012. It launched the concept of a blockchain-based Bitcoin dice game to fame, and it continued to be a favorite betting site thereafter. But this online dice game has become a hotbed of glitches and complications as of late, leaving its patrons with nothing but a blank page and a wavering hope that what was once the best Bitcoin dice game will resume its operations.
A flurry of complaints, concerns, and inquiries continue to flood the official Bitcointalk thread of SatoshiDice, and this is due to the fact that it has already been weeks that the site has been experiencing major problems with the login system, the withdrawal process, and even the sign-up phase. With all these combined, the players have no other choice but to wait and to bet that the bitcoins left in their account will be safe.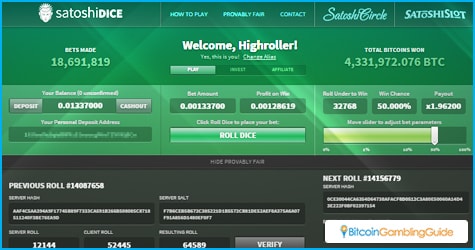 More than physical damage
This, however, would not be the first time that it would be inaccessible for 24 hours or so. Last week, SatoshiDice went offline after one of its servers experienced an issue. Fortunately, this problem did not cause any harm on the data, even more so on the players' bitcoins. But it has created a lasting effect on the user experience and perception, which can significantly affect the site's performance in the next few months.
With the blockchain-based dice betting game already out of the picture, SatoshiDice now relies on its new dice game that uses the common setup utilized by the majority of Bitcoin dice sites on the market today. This move has been questioned by some players, while others view this change as a sign of unfavorable things yet to come.
SatoshiDice in need of good publicity
This Bitcoin dice site may already have a large following, but all these can change in a blink of an eye if the state it is in now continues to drag onto the next weeks. SatoshiDice's reputation is at stake because of the series of glitches, technical errors, and even poor customer service.
While some players are properly assisted through the Bitcointalk thread or via email, the entire population of Bitcoin gamblers is left clueless as to what is happening to SatoshiDice. This does not say that SatoshiDice—or the team behind it—is irresponsible, but a constant communication with the stakeholders is a must in order to appease their worries and doubts that SatoshiDice is a few steps away from shutting down.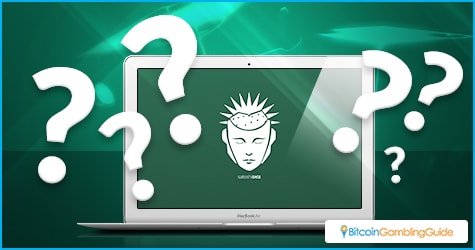 Will SatoshiDice head for the exit?
Hopefully not. SatoshiDice has become one of the pillars of Bitcoin gambling, and seeing it leave the online gambling scene is disappointing and frustrating—frustrating because this sector is yet to successfully reach mainstream status.
Allegations that the site has been suffering from DDoS attacks were already debunked by the SatoshiDice team. Still, thinking that this site will soon go down the drain is inevitable since numerous Bitcoin casinos, betting sites, sportsbooks, poker rooms, and other online gambling venues have already bid the industry farewell.
SatoshiDice is racing against time to prove wrong all the worries and speculations that have grown from the recent mishaps with the Bitcoin dice site. It would be nice to see, though, that hoping to see this site up and running again is a gamble many Bitcoin bettors are willing to risk.