The German Grand Prix's final race yesterday confirmed Lewis Hamilton's dominance.
The British racer for the Mercedes team managed to take the first spot, closely followed by Red Bull's two racers, Daniel Ricciardo and Max Verstappen. This win has ensured that Hamilton will have an overwhelming lead over the other F1 racers competing for the championships.
Before this race Hamilton was only six points ahead of Nico Rosberg, his closest competitor. However, by the time this race ended, Hamilton had a 19 point lead over Rosberg.
The race itself
The race at Hockenheim was a showcase of exactly why Lewis Hamilton is considered one of the best drivers in the world right now. Starting out from the gate, Hamilton quickly managed to get into the lead from his starting position of second. After that, the racer never relinquished the lead, essentially racing the perfect race for that afternoon.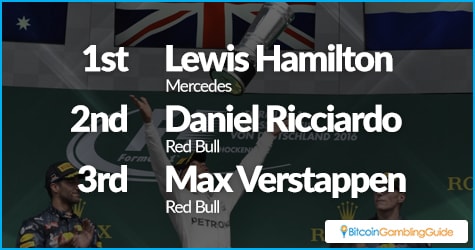 Hamilton may have had an easy time, but the other competitors did not. Rosberg, aware of the six point deficit between him and Hamilton, tried his best to gain the lead from his unfavorable starting position of fourth. He went aggressive, constantly overtaking and seeking ways to get the top spot, with the Red Bull team becoming his nemesis in the race.
The problem was that he became too aggressive, quickly resulting in Red Bull racer Verstappen claiming that Rosberg had forced him off the track in one daring maneuver. Race officials agreed and penalized him five seconds.
In F1 racing, where seconds determine the winning spot, this was enough to lower Rosberg's chances. It did not help that his car took a bit too long on the final pit stop, resulting in his being 5.4 seconds behind Verstappen.
The Red Bull team of Ricciardo and Verstappen took advantage of this and kept their lead. They finished second and third, respectively, and this had resulted in Red Bull's second double-podium win since last year's Hungarian Grand Prix.
Championship standings
At the end of this race, Lewis Hamilton leads at 217 points. Nico Rosberg is at 198, while Daniel Ricciardo is at 133. Currently, all signs point toward Hamilton winning the F1 trophy for this year, turning around from what was a dismal beginning of this season when he was over 40 points behind Rosberg.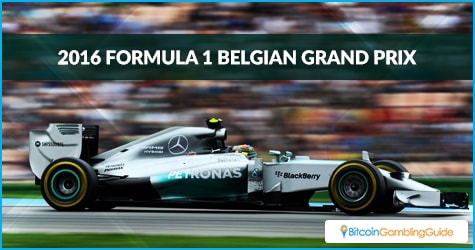 All it took was seven races of good performance and four consecutive first places—including his win in the Hungaroring—to overtake his rival. However, it is not time to celebrate yet. There are still nine races left and Rosberg can still catch up.
After the summer break, the next F1 race that will contribute points will be in Belgium at the end of the month. Hamilton will be taking a penalty for this race because of extra engine parts, but the comfortable lead gives him some leeway.
The odds will be most likely behind him when F1 returns this August, but sports bettors must still keep updated with the possible changes in the drivers' condition, which may affect their performance in Belgian Grand Prix.