Daily fantasy sports (DFS) came under fire last year when New York Attorney General Eric Schneiderman contended that DFS was actually a form of gambling and is thus covered by the US online gambling laws. This immediately put the industry on the back foot, especially the two giants, FanDuel and DraftKings. From trying to raise money from investors, it shifted to try and survive as New York and successive states suddenly stopped them from operating.
The two DFS giants are not going down without a fight, though. Both of them have managed to negotiate with various state legislatures to allow for DFS operations to resume, with their latest success being a DFS regulation bill drafted in Pennsylvania. They are also expanding into markets other than the United States, with both companies expanding into the UK and the European market.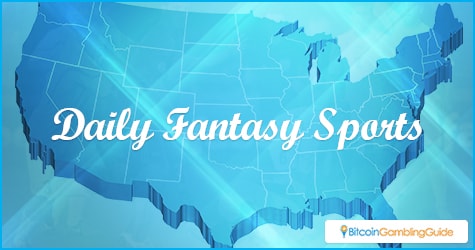 The problem is that both companies are reeling from the major hit to their revenue. DraftKings was forced to stop paid operations in over nine states, while FanDuel has been restricted in 10 states. That is a lot of profits suddenly becoming unavailable. Considering the media blitz that both companies went on to boost their bottom line, DraftKings and FanDuel lost quite a bit of money. This is why investors of both companies have started to encourage merger talks between the two.
Merger pros and cons
The biggest reason for the merger is the potential lowering of expenses. The combined war chest of two companies would help in paying for the legal challenges faced by daily fantasy sports. Furthermore, combining their separate efforts into a single one reduces duplication of effort and makes the process more efficient.
The advertising budget of the two companies will also merge, lowering the percentage spent on brand exposure and leading to more profits. The focus of the two companies' marketing campaigns was to one-up each other. As a single company, there would be less need for attracting customers since the two companies already hold over 95 percent of the available market.
This market domination is probably the biggest hurdle that the merger will have to face. The US government does not look kindly on monopolies and strict anti-trust laws have been set in place to prevent it.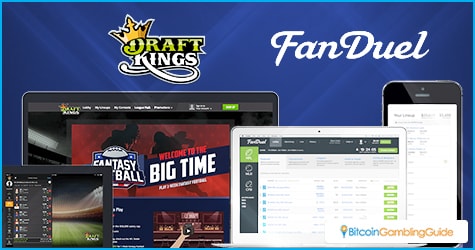 A merger of DraftKings and FanDuel could potentially create a super DFS company that would have absolute control over the daily fantasy sports market in the US. The two companies will have to step carefully if they hope to push this merger through.
Opportunity for Bitcoin
If the merger does happen, it presents a perfect opportunity for Bitcoin integration. The two companies will need a secure and quick way to make transactions between their two systems. Bitcoin provides them with a ready-made answer. Additionally, Bitcoin can allow them to operate in states where they are barred to make transactions in dollars.
As of press time, FanDuel and DraftKings have made no comment on these merger rumors. People can expect an announcement soon if the talks are successful since the two will need to strike while the iron is hot.