This week has certainly been a great advance for the whole Bitcoin ecosystem. After months of enduring unfavorable price settlements, Bitcoin has finally grasped the $400 price mark, and has been relentless on staying close on this level.
Following the revolutionary Bitcoin price hike that brought the digital currency beyond the $1,200 mark in 2013, the cryptocurrency community has again felt the unsurmountable feeling of attainment for this seemingly little success.
This encouraging feat gave users the idea that after struggling for years, Bitcoin may now be heading toward its settling price.
However, the Bitcoin price hike is not all about celebration.
Now that Bitcoin is equated to an overwhelming amount, online criminals and fraudsters are now having their eyes locked onto the cryptocurrency.
In fact, even before the great price hike, few Bitcoin-powered businesses such as Bitcoin exchanges and wallet providers have experienced inevitable predicaments dealt by these cybercriminals.
Other than the great rise of Bitcoin price, Bitcoin extortions and system hacks have also made it to the news.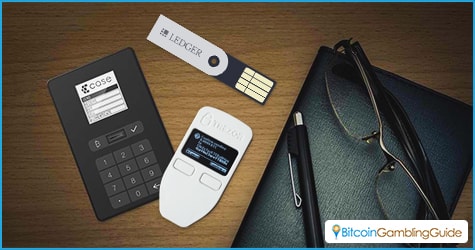 Sudden rise in demand of Bitcoin hardware wallets
Due to this rampant negativity, Bitcoin users are now wary about the fact that Bitcoin stored in online storages are no longer impenetrable. Fortunately, users are no longer limited to storages based on the Internet.
Ever since Bitcoin's rise in popularity, several cryptocurrency experts and developers have conducted researches and developments in order to provide users with a more simple and effective Bitcoin wallet storage. Hence, offline or hardware storages came to light.
Compared to online wallets, hardware Bitcoin storages have a more decent stronghold against cyberattacks. Some exceptional examples of these items are the products of Ledger Wallet, Trezor, Keepkey, and Choose Case.
The fact that users are able to store their Bitcoin in an offline wallet has eliminated a great advantage off perpetrators. Thus, the only way to hack these hardware storages is to physically be in contact with these devices.
Having these advantages at hand eventually leads to the rise of the demand for Bitcoin hardware wallets. After all, with these storages, users are now able to collate massive amounts of Bitcoin without worrying about potential hackings and shakedowns.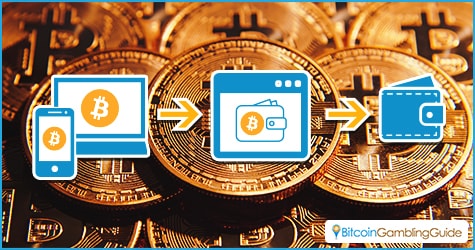 Hardware wallets benefit Bitcoin gamblers too
Bitcoin gamblers and casino goers are among those who own overwhelming amounts of Bitcoin, whether for bankroll or from wins. Therefore, these wallets can be utilized for the benefit of their funds' safety.
Other than having online wallets used for placing bets on a Bitcoin casino, sportsbook, poker room, or any other gambling site, payers can own offline wallets to function as their main storages for all of their cashouts and Bitcoin jackpot winnings.
To have offline wallets at the hands of cryptocurrency gamblers will not only heighten their fund security, it will also lessen or prevent hacking incidents and other fraudulent activities that occur in the Bitcoin gambling market.