Bitcoin managed to reach two milestones recently. Yesterday, the cryptocurrency managed to hit a surprising $788.49 on some indexes, while others have it at an even higher price at $796.05. This is a 2016 high and also the highest it has been since February 2014.
Back then, Bitcoin was on its downward slump from its high of $1,200. Bitcoin prices have dipped again but a lot of people are confident that it will go back up again or go even higher.
Reasons for the rise
There are several reasons for this peaking. The upward trend of Bitcoin price started around the middle of the year when the Brexit referendum was voted on. The resulting "Leave" result was one of the triggers for the demand in Bitcoin.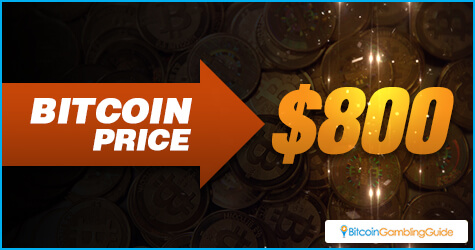 With the possibility of the UK leaving the EU becoming a solid reality, a lot of investors expected bad economic times to come for Britain. This is why quite a few of them decided to protect their assets from devaluation by converting them to Bitcoin. Bitcoin, unlike most currencies, is resistant to economic changes since it is independent of any country. The main driver for Bitcoin price is the demand for it, which explains why it is rising in value.
That was just the beginning of the run for Bitcoin. The Chinese market already helped boost Bitcoin consistently, with Chinese investors seeking ways to circumvent Beijing's capital controls. Brexit and the Trump win in the November US elections have spooked a lot of people. This means that they scramble to protect their assets, and Bitcoin looks to be a great safe harbor.
It is not just geopolitical worries that have driven Bitcoin demand up. With Bitcoin nearing eight years of operation, a lot of people are beginning to trust the cryptocurrency. They see how it has performed in recent years and are now willing to use it for transactions. It also helped that the development team has been ironing out the problems with it. Their most recent change being the addition of the Segregated Witness protocol, which is still waiting activation.
Good news for Bitcoin holders
This rise in Bitcoin price is good news for a lot of people. For those who bought Bitcoin and held on to it, especially when it was at its lowest of around $200, this is a fine reward for patience. Even those who got their bitcoins early this year when the price was at $400 or $500 will see a big profit.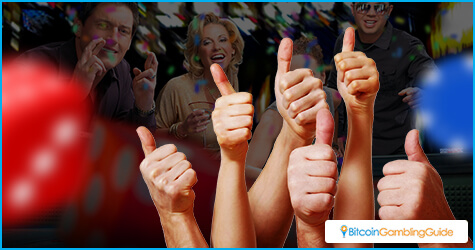 For current users, especially in Bitcoin gambling, higher Bitcoin prices in gambling mean that they can get more value for their money. For example, Bitcoin casinos have a set price for wagering at slots. Each potential jackpot can be bigger than it would originally have been. In addition, sportsbooks like Nitrogen Sports and Betcoin.ag can yield even more profit as Bitcoin prices rise. A win on one day can get even bigger with some patience.
With the surge in Bitcoin value, it will be interesting to see what 2017 brings for the cryptocurrency.