Online poker is still going strong after all these years. There are a lot of sites that cater to the demand of online gamblers for online poker. However, playing pick-up games for penny-ante prizes is not going to satisfy players in the long term. To keep player interest high, high-profile tournaments are the way to go. One of these recently concluded with good results. Winning Poker Network ran its High Five Series tournaments and Americas Cardroom and Betcoin Poker pulled off an impressive series.
The High Five tournament series
The High Five tournament series was first set up in 2013 and has been a consistently popular poker event ever since. While it may have started off as a joke about "getting high," the tournament series has become a favorite of many players.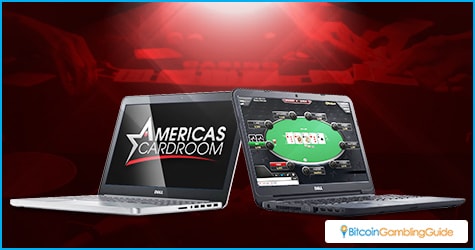 The tourney format is pretty simple. There are a series of five tournaments for five days, a nod toward the five in the tournament name. These tournaments range from small $3 buy-ins to more expensive $500. All of them have a guaranteed prize pool.
The High Five tournament series tries to cater to all types of players. This means that there different poker tables available. There are regular Texas Hold' em tournaments, but there are also exciting variations like Omaha, Mega Stacks, and more. Additionally, there is a traditional 4:20 break in any running tourneys, a reference to the "getting high" joke that started the series off. The series has been successfully run for two years now and the prize pool has just been getting bigger.
Big winners
This last High Five series was a big success. The representative from Americas Cardroom, which also hosts WSOP-related events, was especially ecstatic to share the results:
"Another High Five is in the bag and we'd like to thank everyone who brought their poker buds out for the 5-day series," stated Michael Harris, spokesperson for Americas Cardroom. "And of course, we'd like to give a shout out to those who burned through tournament fields to take down a title, including 'this is punny' who won our $420,000 guaranteed Main Event on Sunday."
The series originally had $924,000 in guaranteed prizes. However, because of enthusiastic participation by players the prize pool was pushed up to $1,012,475. That is over $70,000 on top of what had been guaranteed. The main event on June 12 had 'this is punny' as the big winner with $80,262. 'ArubaAriba' was second place with $49,560 and 'biggogi' earned $34,440 for third.
Betcoin Poker, which is the Bitcoin poker arm of Betcoin.ag, also hosted the High Five series. Originally guaranteeing 150 BTC as its prize, the 1,308 entrants pushed the prize pool to 200 BTC. MoByTilT93 managed to get 3rd place in High Five #22 and earned over $10,000 worth of BTC, while godinthepot won the equivalent of around $15,000. The big winner was Honeycutt121 at $24,590.
The tournament series was a success and managed to attract a lot more people than expected. This can only be good news for future High Five series, especially for players who fancy Bitcoin poker.