The term "high roller" should be familiar to many of those who gamble a lot. It is usually reserved for those who regularly play with high stakes. When people think of high rollers, they often think of Las Vegas and Monte Carlo, with gamblers in fancy suits and piles of cash. However, being a high roller nowadays is not only limited to offline casinos. With the spread of online Bitcoin casinos, online gamblers can also be high rollers in the comfort of their own home and with bitcoins instead of dollars.
The big question for many is whether it is worth the effort to become a high roller. After all, becoming called a high roller is going to cost a lot. Most casinos only consider players high rollers if they have wagered or deposited more than a thousand dollars at their site. If a player can afford that, though, there are some benefits to being a Bitcoin casino high roller.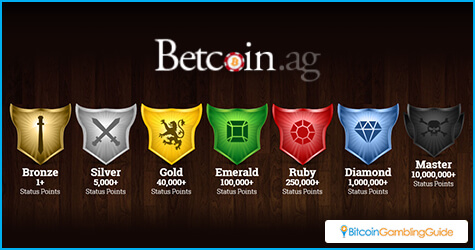 Higher stakes, higher limits
The unseen benefit of being a high roller is that they tend to win big. Gambling is all about multiplying a player's wager and the bigger the wager, the bigger the jackpot. There are more tangible results of being a high roller, though. For example, a lot of Bitcoin casinos like to put limits on wagers. This is to better protect a casino from fraud. It also ensures that a casino will not have to pay out too much cash at any given time, which is better for the operators.
However, when a player is a high roller, an online casino is more inclined to trust them. This means that they often raise the limits and stakes. Betcoin.tm is an online gambling site that likes high rollers and welcomes them to wager as much as possible. High rollers at Betcoin.tm are invited to join the Jade Emperor Club so that they can play with higher limits.
Another good example of a gambling site that works with high limits is BetKing.io. It actually made headlines this year when a high roller with the username TRK_L8_UH-bitches managed to win 250 BTC from a dice game. The player doubled his wager on a single throw.
Better benefits
Another benefit to being a high roller is that Bitcoin casinos a Bitcoin casino loves high rollers. This is mostly because they appreciate the amount of money they spend. High rollers also make the site more attractive to other players with all of the bitcoins they throw around. This is why they try their best to attract and keep as many of them as possible.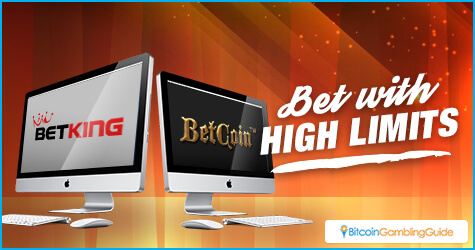 This is done by offering high rollers a great set of bonuses. For example, BitStarz Casino and CloudBet try to attract new high rollers with their 5 BTC bonus. CloudBet has it for just the initial deposit, but BitStarz spreads it around through four deposits. Oshi.io beats these two with its 8 BTC welcome pack.
Depositing and wagering a lot of Bitcoins can also result in players being given VIP status. Several casinos like Betcoin.ag give added benefits the more that a player wagers. This includes deposit bonus and weekly cashbacks.
Being a high roller can also mean a lot of little perks. Online casinos may be willing to give big spenders personalized service, special tournament invites, and more. For those who have the cash, being a high roller can be well worth it.