One of the popular sayings about gambling, whether it is online or offline, is that the house always wins. However, that is quite untrue.
The main idea behind gambling is that players are going up against the odds. Most of the time this means that a player will most likely lose but sometimes the odds are in a player's favor. When this happens it can mean a minor success or a major jackpot. If a gambler is lucky enough, winning the jackpot can be an extremely profitable for the winner.
Bitcoin slot jackpots
The question of how profitable winning a jackpot can be answered by citing some incidents when people managed to win. Online slots are known for producing a lot of jackpot winners, though this can be traced to the fact that a lot of people play slot games and probability dictates that quite a few of these players should win a prize.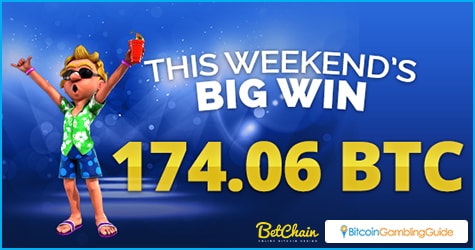 A very recent example is when a small business owner managed to hit the jackpot on BetChain Casino last weekend, not once but twice. That is a really impressive event. The odds of hitting the jackpot are pretty low, but getting to do it twice in close succession is pretty impressive.
The winner managed to win 60 BTC on their initial win, but hit pay dirt when he managed to win 114 BTC later. In US dollar, that is around $76,000. It may not exactly be the millions that some people expect, but when a player gets a return of that size from the minor bets that slot games take, it is quite impressive.
Another winner of a big jackpot from a Bitcoin casino was last year with BitStarz. One player identified only as Rebecca managed to win €51,438.47 from their gambling winning streak. Starting out with €200, she started a 48-hour streak of wins that culminated with her hitting the jackpot on Supernova slot game featured on the site. She also racked up a lot of money on the Playboy slot, Goldilocks and the Wild Bear slot, and Jurassic Park slot for a total of over €24,000.
Bitcoin poker wins
Tournaments are also another way for online gamblers to get a big jackpot. It is actually easier to win big money with tournaments since the prize pool is guaranteed and it is not just luck that determines the winner but also skill.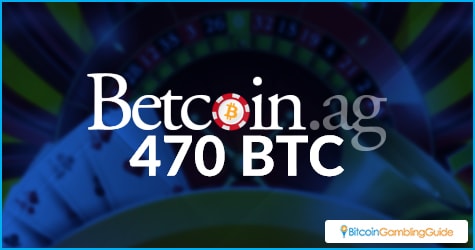 Betcoin Poker held the High Five Tournament Series last June. It started out with 150 BTC in its prize pool, but the 1,308 entrants pushed the prize pool to 200 BTC. MoByTilT93 managed to get 3rd place and win over $10,000 worth of BTC, while godinthepot won around $15,000.
The biggest winner was Honeycutt121 at $24,590. These prizes are actually pretty low. Last year, Betcoin.ag held a Million Dollar Sunday event and it culminated with a player going by the username Whitelime winning around 470 BTC or over $300,000 in today's price exchange That is a lot of money and is a big payday for many.
Big jackpots are a rare thing in the online gambling world, but they are non-existent. Online gamblers should not feel discouraged when they do not get one, but should keep on playing in hopes of getting at least one.