The US has been trying to come to grips with online gambling for years now. The initial push in the early 90s to crackdown on these sites only resulted in a lot of them going overseas. Nowadays, the government has realized that prohibition is not going to stop the flood of online gamblers from playing.
Additionally, various state governments are eyeing the potential revenue that they can get from legalized online gambling. Brick-and-mortar gambling has become a massive revenue generator for a lot of states.
In Pennsylvania, for instance, casinos set a recent table games record in March, winning nearly $78 million. With profits like that, it is easy to see why Pennsylvania is one of the states that many experts point to as having a good chance of passing an online gambling bill. The latest attempt, HB 649, is going to hit the state's House of Representatives this June, and it is looking likely to be passed.
Some background on HB 649
For those unfamiliar with the bill, HB 649 has been around since early 2015. Introduced by Rep. John Payne, it would allow for online gambling to become legal in Pennsylvania. The licenses for operating would be held by those already operating the brick-and-mortar casinos in the state. That is essentially the basics of the bill.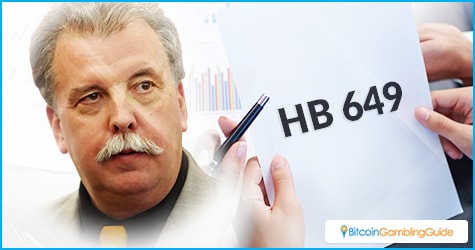 After dozens of hearings and meetings, though, the bill has morphed into more of a gaming reform bill, restructuring the current gaming landscape of the state. Additional provisions have been added for further gambling licenses, slot machines in restricted locations, and even off-track race betting. Overall, this can potentially give the Keystone state a major moneymaker. Experts already state that the bill can grow the state's gambling industry by at least 10 percent and generate millions of dollars in tax revenue.
A good chance
Rep. Payne has been pushing this bill for some time now and many analysts state that the bill has a good chance of passing. This is because of a couple of reasons. For one, Pennsylvania is currently in the hole budget-wise. The state's pension program is in trouble and the financial shot in the arm that gaming revenue can give would be enough for the program to keep running.
Another reason for potential passage is the political momentum. Rep. Payne has been behind the bill a hundred percent, and he has managed to get support of a lot of lawmakers like the state's Gaming Oversight Democratic committee Chairman Nick Kotick. The increased consumer protections that he pushed for in the bill have also gained him quite a few allies.
All of this can only bode good news for online gamblers in the state. With proper legislation, they can gamble legally and enjoy protection from unscrupulous gambling site operators. With Pennsylvania reaping tax revenue, online operators being able to do business openly, and online gamblers safely betting, this is the ideal win-win situation for all involved.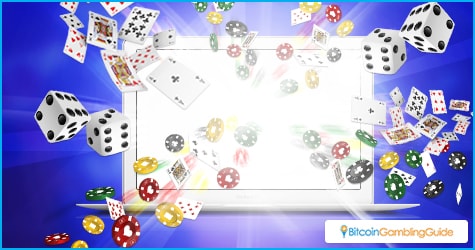 A window for Bitcoin integration
With the legalization of online gambling in Pennsylvania, the question the Bitcoin gambling community asks is: will this give the Bitcoin gambling sector an opportunity to attract a larger market in the US?
Since Bitcoin is still considered as property rather than currency, using this cryptocurrency for online wagers in areas where online betting is legally permitted will give bitcoiners a valid reason to head over to offshore sites and place Bitcoin bets.
The same can be expected if online poker becomes legalized in California.