Sports betting continues to be a crowd favorite, and the matches beginning this weekend are guaranteed to make sports betting enthusiasts pumped up from here on.
Football fans are in for a real treat as several high-profile events are lined up across the top online sportsbooks to accept real-money and Bitcoin bets. Hot matches are also in store for tennis enthusiasts as the world tours opened this week.
With intense games, matches, and tournaments to watch out for, the leading Bitcoin sportsbooks are more than prepared to welcome new and old sports bettors to place their wagers on their favorite teams, and athletes of the hottest sports and matches.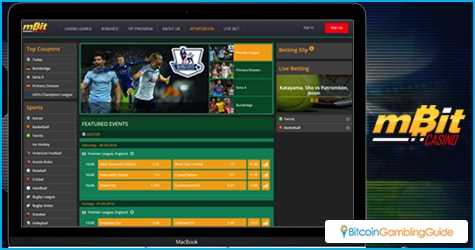 More options in sports betting
With all of these good betting options, a lot of fans will want to put down their wagers. Nitrogen Sports and VitalBet are perfect options for Bitcoin sports bettors. There are other choices for sports fans in Bitcoin gambling, and the relaunched mBit Sportsbook is one.
After the recent platform switch from CoinGaming.io to SoftSwiss, mBit Casino finally opened its sports betting section, where the exciting football, tennis, and other sports' matches are open for pre-live and live betting.
The tie-up of mBit Casino and SoftSwiss enables players to wager on these sport events using real money and Bitcoin. Likewise, a smoother and secure interface of mBit Sportsbook awaits Bitcoin sports betting enthusiasts from this day onwards.
Excitement rises in football and tennis
The English Premier League will see a clash of the titans this Sunday as Manchester United and Leicester City battle it out to score the most number of goals. Manchester's flagship team has been a favorite for years, but it has faced a few tough times recently. Leicester, on the other hand, is closing in on winning the Premier League. All they need is three points from their last three games and they will be steps closer to taking home the cup.
Leicester City, however, is not a sure winner since Tottenham Hotspurs and Chelsea FC are still playing it out the next day. The Hotspurs were one of Leicester's closest contenders for the Premier League title, but with their loss to West Bromwich, they need two wins and a draw to get a chance at the title.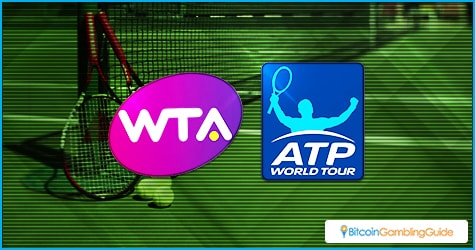 In other football leagues, the German Bundesliga has Dortmund and Wolfsburg facing off, as well as Bayern Munich and Monchengladbach. Spain's La Liga will have Real Madrid face off with Atletico Madrid for the season title. There are also the semi-final matches for the Champions League and the Europa League.
Meanwhile, tennis fans should start looking for their bets now that the 2016 ATP World Tour Munich and WTA's J&T Banka Prague Open kick off. Avid followers of tennis have their eyes on the tour favorite, David Goffin, as he clinches the first title win this season. The WTA has its own event in Prague, with another favorite Svetlana Kuznetsova in the spotlight. She will be challenged, though, by other great players like Lucie Šafářová and Samantha Stosur.