The world's first decentralized Bitcoin exchange, Coinffeine recently launched in beta and now offers services to more than 70 countries.
The Spanish-based startup is all set to enable users from across the world to experience trading cryptocurrencies and fiat money over a peer-to-peer platform, much like how the Bitcoin network itself functions.
Coinffeine did not only prove to be an innovation for being decentralized, it also opened a new medium where users can benefit from the privacy and convenience the platform offers.
CEO Alberto Gomez of Coinffeine said:
"To use Coinffeine is as simple as using LocalBitcoins, but as powerful as using Coinbase or BitStamp."
Given its nature, this online exchange can best be described as a service provider that appears to be like LocalBitcoins but is complete with the tools and functionalities present in a usual Bitcoin exchange.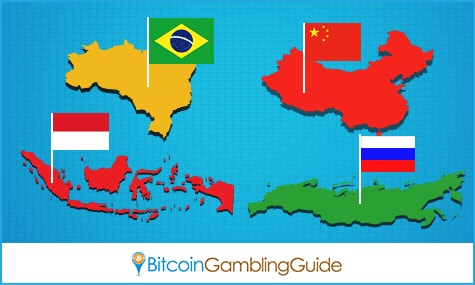 'BitTorrent for Bitcoin'
The Bitcoin exchange platform simplifies the user experience by providing the typical functions in traditional exchanges paired with a variety of local payment processors and a desktop application.
This means Coinffeine users can use OKPay and the soon-to-be-added PayPal, among others, for their transactions.
Described by Gomez as the BitTorrent version of the online exchange, Coinffeine ensures that users have complete control of their coins while the payment processor they have chosen is responsible for the local currency.
He added:
"Not having to identify users or enforce KYC laws has allowed us to design a much more scalable exchange model. But what is even more interesting, is the user experience we offer. Coinffeine is like BitTorrent. You just download it, you connect your OKPAY account, or PayPal in the future, and use it."
With the Russian-based payment processor OKPay already onboard, other payment processers such as PayPal and Alipay will soon be integrated to further solidify its services globally, especially in key countries like Russia, China, Indonesia, and Brazil.
Boost for Bitcoin usage
The launch of a decentralized Bitcoin exchange is a milestone in the Bitcoin ecosystem, even more so since it may be the catalyst for Bitcoin adoption.
Coinffeine establishes itself as a universal venue for trading cryptocurrencies and fiat currencies made possible by a revolutionary platform. The fact that it also processes transactions from the countries mentioned earlier truly makes it a welcome addition to the Bitcoin ecosystem.
Russia has been in the news for forwarding anti-Bitcoin policies, and it is not a secret that China once ruled out the possibility of Bitcoin businesses to legally operate on its soil. Indonesia, on the other hand, continues to become a strong supporter with the establishment of its Bitcoin island while Brazil emerges at the forefront of the rise of Bitcoin in Latin America.
These four countries have their own potentials in helping in the expansion of Bitcoin use, thereby making Coinffeine's global operation a perfect strategy to further the digital currency's growth.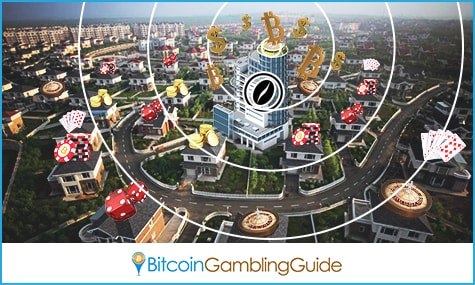 Potential for Bitcoin gambling
Similarly, this setup can prove to be instrumental in the exposure of more customers and bitcoiners to the Bitcoin gambling industry.
The potential growth of Bitcoin gambling through the decentralized services of this Bitcoin exchange is evident. For instance, the likelihood of the boom of Bitcoin gambling in Latin America can be expected as the use of digital currency within the region shows optimistic results.
More Bitcoin casinos, poker rooms, and even sports betting sites also accept Russian players while Chinese online bettors may enjoy unrestricted and legal Hong Kong gambling using Bitcoin.
Already making waves in the US, the UK, and other European countries, the Bitcoin gambling industry may just hit another jackpot with its global expansion through the help and services of innovative businesses like the Coinffeine decentralized Bitcoin exchange.