Bitcoin makes a stronger presence in the iGaming industry, and it only took a solid partnership between two renowned companies.
iGaming Business, which is known for its active participation in the sector for more than 12 years, recently penned a deal with the international payments platform, GoCoin. This collaboration enabled the publishing, research, and events company to accept cryptocurrency to its system.
Through GoCoin's payment services, all clients of iGaming Business—namely, advertisers, exhibitors, and information buyers to name a few—can pay using Bitcoin, Litecoin, and Dogecoin. More importantly, this allows for the latter to extend its products and offerings into new markets.
Head of iGaming Business Alex Pratt said:
"Cryptocurrency offers the e-commerce and particularly the iGaming market huge opportunities whether this be minimizing fraud or lowering fees, so we are extremely happy to embrace and support this technology."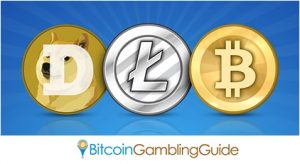 GoCoin optimistic about Bitcoin's future
Meanwhile, GoCoin, which made possible the integration of cryptocurrency into the iGaming Business system, could not be any happier with the progress this partnership entails.
Eric Benz of GoCoin was quoted stating:
"For such an incredible company like iGaming Business to realize that cryptocurrencies are the next best thing is a testament to their vision and understanding of where this industry is heading."
GoCoin became the first digital currency payment platform to provide regulated iGaming operators with solutions designed to accept virtual currencies like Bitcoin and other emerging altcoins.
Future of Bitcoin gambling market brighter than ever
Although not directly impacting the niche, the iGaming Business-GoCoin partnership is a step forward for the Bitcoin gambling market as well as the industry in general. For one, it proved that the iGaming sector is finally taking notice and embracing cryptocurrency. Likewise, this would eliminate specific shortcomings experienced with fiat money.
"Removing friction and lowering fees has been a major quest in gaming for years and now we finally have solutions to these obvious problems," added Benz.
This integration is definitely positive for Bitcoin and the other cryptocurrencies in the market, even more so to the Bitcoin gambling industry as more Bitcoin casino sites, poker rooms, and other gambling sites can be expected to launch on the web.