Distributed Denial of Service (DDoS) attacks are already common entities in the Bitcoin gambling industry. These attacks are notoriously known for dealing nasty effects over their victims' networks. Therefore, it is fortunate that several Bitcoin casinos that fell victim for this assault has made it through.
However, the Bitcoin gambling niche is far from safe from these cyberattacks after recent statistics have surfaced.
According to Akamai, one of the leading internet content delivery network in the world, the online gambling industry, which includes the Bitcoin gambling market, is the most targeted departments of DDoS attackers.
What is worse is that the number of these attacks has tremendously gained in numbers as it rose by 180-percent in the third quarter of 2015, which is significantly greater compared to the attacks from last year.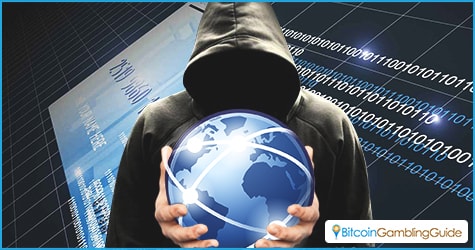 DDoS attacks show no signs of retreating
Akamai Vice President John Summers shared in an online interview that the rise of DDoS attacks displays unwavering acceleration, and this has led to the statistics growing each quarter.
He also added that one of the vital components that cause the upsurge on DDoS attacks is the easy availability of DDoS-for-hire sites.
Similar to the infamous Silk Road assassin market, the services of these DDoS-for-hire sites are majorly on professionally executed cyberattacks that deal damages worth tens of thousands of dollars for as low as $38 an hour.
On another note, online sportsbooks and poker rooms are deemed to be the most vulnerable platforms for DDoS assaults since these websites conduct live gambling simulations and are extremely exposed during peak hours, according to the statistics.
As such, the UK sports and horsebook Betfair has been recorded as one of the most recent and significant casualties of the DDoS attack. Victims experience bandwidth overload on their networks, which eventually render them unable to operate and conduct their business.
This was the case for the Winning Poker Network-powered poker rooms like Americas Cardroom and Betcoin.ag when it hosted the Million Dollar Sunday events in the past months.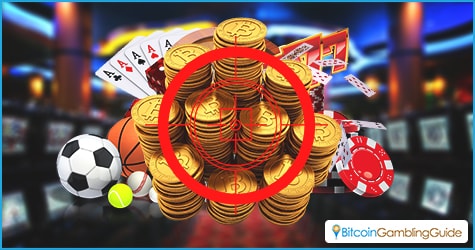 Assailants then pressure these platforms to pay ransom, usually in the Bitcoin currency, in order to uplift the ongoing network glitch.
However, Summers added that the average duration of these attacks have retrogressed to shorter periods of time. Regardless, these instances greatly threaten the overall cloud security in the long run.
Platform security is the only way
Considering the statistics on the recent documents presented by Akamai, DDoS attacks on Bitcoin casinos are far from evitable despite the tremendous precautions conducted by platform operators.
Still, there are simple and basic ways to avoid receiving more damages from these cyber assaults.
Of course, it is still best to integrate a steadfast security system in order to negate initial and simple attempts of DDoS attacks. Moreover, operators are highly suggested to collate large sums of their Bitcoin casino funds in an offline wallet for further security.
Ultimately, responsibility, knowledge, and presence of mind are still the perfect arsenals to combat these hackers. After all, operators have the upper hand in regard to their network structure, making it enough ground to reduce any damage caused by these cyber terrorists.