Pokémon Go proved to be one of this year's biggest software hits as it took the world by storm. When it was released worldwide, people were playing the game everywhere. People only needed to look around and they would see the game being played on smartphones. The world was quickly captivated by it and was held in a Pokémon fever, so much that a lot of companies could not help noticing it.
Companies like success and they often try to imitate it. Although no competitor has managed to emerge to match what Pokémon Go has to offer, several imitators have popped up copying some of the gamer's traits. Though a lot of them are mostly for simple game apps, there are several online gambling companies who have seen the potential in the Pokémon craze.
SoftSwiss' Slotomon Go
SoftSwiss, one of the biggest online casino software providers out there, just released a new online slot game. Called Slotomon Go, the debt to Pokémon GO is fairly obvious. The game features some well-design characters and with catchy graphics, it is a pleasure to play without all of the walking of Pokémon GO.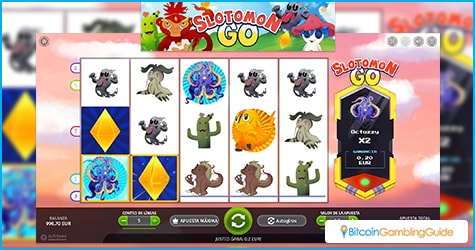 The gameplay is pretty simple. Players spin the reels and a matching combination results in a win. Each slotomon has its own multiplier, making each win unique. The bonus feature of the game uses a Gem symbol, which acts as both a Wild and a Scatter symbol. The reward is to get 10 free spins and calls for one of the slotomons to provide a bonus for the upcoming rolls.
Using HTML5, SoftSwiss designed the game to function on all platforms. People can play Slotomon Go on their mobile device and others. With the game fully optimized, the game can be played also while on the go.
888sports' Free Bet Hunt
SoftSwiss is not the only one inspired by Pokémon GO. UK's 888sport has launched a game that utilizes the geo-caching technology found in Pokémon GO to allow football fans to search for free bet offers when near to a stadium. Called Free Bet Hunt, the game is available on the 888sport app and mobile website. The app lets players find and claim free bets around local sports stadiums that are shown on a map in the app.
The operator has announced that the app will locate bets in its sponsored cities – Birmingham City, Brentford, Nottingham Forest, and Preston North End – as well as other Premier League stadiums. People who are just passing by can pick these bets with swipe of a finger.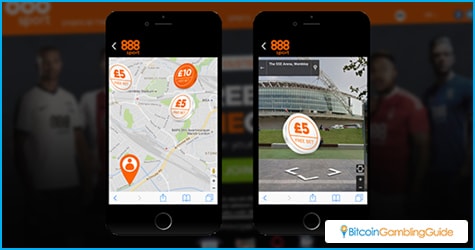 Itai Pazner, 888 Holdings Senior Vice President and Head of B2C, is pleased about this release:
"The great thing about this game is that fans don't necessarily have to be going to the match in order to take part. The initiative is another major step in providing football fans with a fully immersive betting experience and ensuring that no matter the location or time in the day, fans have the opportunity to make their bets around a match day."
The Pokémon GO fever is not fading any time soon. Expect more such emulators in the near future.