Being part of an affiliate marketing network is one of the best ways for a Bitcoin gambler to earn money. This is because it presents them with a win-win situation. They play in casinos and they promote them, then they earn money to wager for every player they can recommend. The problem with this arrangement is that to get a good commission, the site that the affiliates recommend must be able to retain the people who have been recommended to the site.
This is why it is great news for Ignition Casino affiliates that Bovada sold its poker division to Ignition Casino. This provides them with an excellent reason to promote the casino and be sure that there will be an influx of new players.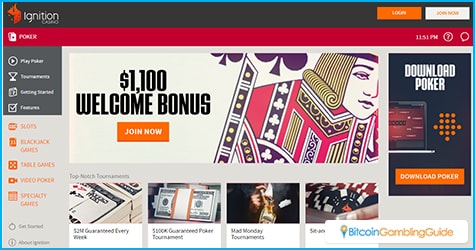 The transfer
The news that Bovada had sold its poker business to Ignition Casino came like a bolt out of the blue. The first that anyone heard about it was an announcement on the Bovada Poker website, asking players to transfer their accounts over to Ignition Casino before the Sept. 30 deadline.
A lot of people have wondered about the reason for the sale since the poker division is a guaranteed moneymaker for the site. Some analysts have noted that Lynton Limited, the company behind Ignition Casino, has a Kahnawake Gaming Commission license like Bovada and that all the Lynton sites have the same .lv domain, hinting that they Bovada and Ignition Casino have the same owners.
Despite all of the speculation, the transfer itself will be very simple for Bovada players. All that they need to do is to log in and confirm their account transfer. There are several incentives for including a $10 Cash bonus instantly upon account transfer, a $1,000 Casino Bonus and a $100 Poker Drip Bonus on the first deposit, and several Freeroll tickets for tournaments on the new Ignition Casino poker site.
Affiliate benefits
This move can greatly benefit Ignition Casino affiliates. This is mostly because the incentives being offered are not just for transferees but for new accounts. This ensures players will stay and play. Most importantly, they will be depositing money. This is important to Ignition Casino affiliates because this will determine their revenue.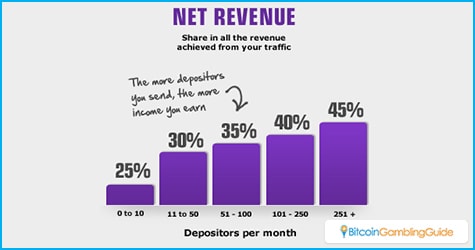 According to the Betting Partners affiliate site for Ignition Casino, affiliates can get more income the more depositors there are. It starts at 25 percent for those who can attract up to 10 new depositors. They will get that much in percentage of the net revenue from these depositors. This means if the casino wins $100 from these ten depositors, the affiliate will get $25. The amount increases as the more depositors are convinced. At its highest at 251+ depositors, affiliates can get a 45-percent commission. This continues from month to month.
With an excellent gaming platform and a popular poker scheme, affiliates would be able to attract more depositors, giving them more profit. In the end, this is a win-win situation for everyone involved.