Ignition Casino made a lot waves in the recent months after acquiring the Bovada Poker player database. Considering that Bovada Poker was one of the biggest online poker cardrooms that serviced North America, this was a solid move that repositioned the newly-opened Ignition Casino poker room as an industry frontrunner in just a few months after its opening.
Ignition Casino took effective steps to roll out the welcome wagon for those coming from Bovada Poker. First, the site allowed for an easy transfer of accounts to one site to the other. Second, Ignition Casino was generous when it came to giving out bonuses to the incoming players. This included free chips and tickets to tournaments.
With the Sept. 30 deadline, Ignition Casino could honestly say that the transfer was successful. However, Ignition Casino seems to want to attract even more players to its real-money and Bitcoin poker offering.
Beefed-up welcome bonus
Ignition Casino's biggest attraction nowadays is its $2,000 welcome bonus. That is an amount that a casino rarely offers mostly because of its high amount. To be fair, Ignition's offer is actually a two-part bonus.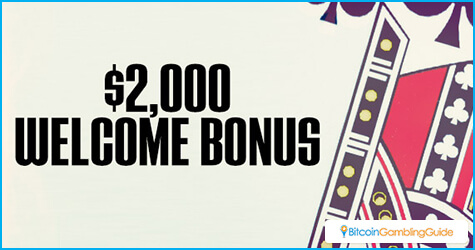 A 100-percent bonus of up to $1,000 is offered by the casino to those who deposit for the first time in the casino section. The same player also gets another 100-percent bonus when they use the Ignition Casino Poker app to deposit funds for participating in poker games, including Texas Holdem.
Though the two bonuses are similar, they work a bit differently. The casino bonus can be instantly collected after the initial deposit as long as the player confirms they are using the bonus in their initial deposit. However, for poker players, it is a bit different. After they make their initial deposit, the bonus needs to be earned and will be released to players once they reach particular number of points.
For example, for the level one bonus, players need to earn 15 points to get a $5 bonus. Players earn points by participating in games and wagering. As the levels go up, the larger the bonuses released are. In the end, a maximum total of $1,000 worth of bonuses would be released, depending in the player's initial deposit.
$2 million GTD tournaments
The generosity of the bonus is not where Ignition Casino stops in its support for its poker division. The site offers a whopping $2 million in guaranteed prize pools waiting to be won every week at Ignition Casino.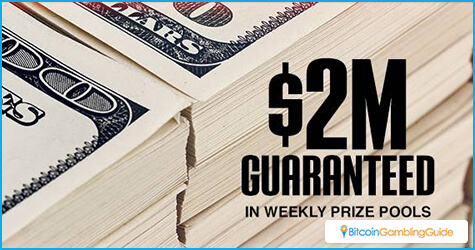 Ignition Casino Poker has a tournament for every day of the week, ranging from low-value $4,000 tournaments daily to the grand $30,000 Sunday tournament. This also includes tournaments for every possible poker variant.
For interested poker players, all they need to do is sign up for an account, download the software, and start playing. Ignition Casino welcomes poker players of all levels with open arms and generous bonuses.