Two new mobile games scheduled for a January 2016 launch will change the mobile gaming scene as they become the first mainstream gaming apps to offer the in-game Bitcoin purchase option.
Already approved for the Apple and Google app stores, Lucky Symbols and Crazy Races will begin processing Bitcoin pay-ins and pay-outs in real-time starting next year.
The games' support for in-game Bitcoin payments marks a significant progress both in mobile gaming and Bitcoin gambling.
Lucky Symbols and Crazy Races, which are the flagship products of Lucky Symbols Entertainment, will treat Bitcoin as a legit in-game currency, thereby exempting players from settling with the Bitcoin tips collected from playing the previously released mobile Bitcoin games.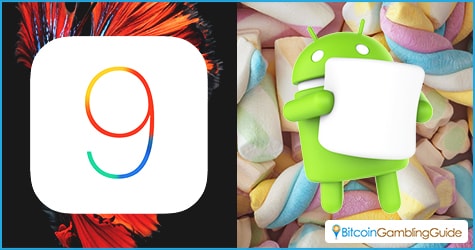 A Bitcoin gaming joint venture
Spearheading this initiative is the strategic partnership of BitRush and Airwin formed this year, leading to the joint venture now known as Lucky Symbols Entertainment.
This Bitcoin gaming joint venture aims to primarily release gaming apps that will enable and encourage billions of mobile users to transact in Bitcoin.
BitRush, a B2B company that provides cryptobusiness services through its proprietary blockchain technology called BitCore, owns 51 percent of the shares. The remaining shares belong to Airwin, which is a developer of patented mobile social gaming technologies and a spin-off of a large European telecommunication company.
Combining their expertise, BitRush and Airwin are positive their joint venture will reach places as they pioneer the integration of real-time Bitcoin pay-ins and pay-outs into gaming apps released for iOS and Android-powered devices.
Airwin is responsible for the development of the two mobile games while BitRush is assigned for the payment services via BitCore for the mobile gaming apps to accept BTC.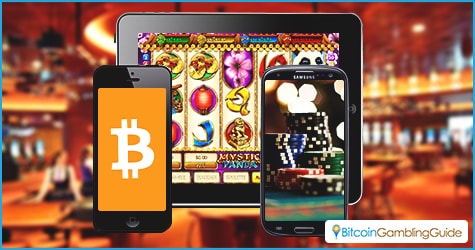 Strong market potential for in-game Bitcoin purchase option
With reports projecting this year's mobile in-game sales to surpass $12 billion, the market for this venture presents an opportunity not to be missed.
Moreover, an estimated more than 1.5 billion people worldwide use smartphones and tablets to play games, of which about 740 million mobile gamers are in the Asia Pacific region in 2014.
This explains why Lucky Symbols Entertainment will be holding a specialized marketing campaign focused on the Asia and Pacific markets during the launch of Lucky Games and Crazy Races.
Adding to the number of potential customers from the said region are some of the seven million unique users that visit the BitRush Start-it Network on a daily basis. BitRush expects that Lucky Symbols Entertainment will succeed in converting a significant percentage of its existing customer base into mobile gaming players.
Through BitRush and Airwin's expertise and technologies working hand in hand, Lucky Symbols Entertainment is expected to generate positive cash flows for the first three months of operation. This is expected to register an estimated $550,000 cash flow potential for 2016.
Hitting the goals on target will not only push this Bitcoin gaming venture to success, it will also promote Bitcoin as a perfect gaming currency and help expand the Bitcoin casino sector and strengthen the market for mobile Bitcoin casino and gaming.