Name: Nick Garner
Age: 48
Currently residing in which country: UK
Favorite pastimes:
Kayak racing – many years ago I raced internationally world championship level and I continue racing in the masters class.
Motorbikes – I have three bikes at the moment, really interesting 1991 Ducati Super Sport 900, a Harley Davidson 1690 wide glide and my daily driver a BMW GS 1150 adventure.
Years in the industry: 11
Profession/Job title: Founder Oshi Casino
---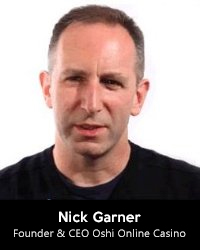 Bitcoin Gambling Guide: Hi, first of all, tell us and our readers a bit about yourself!
Nick Garner: I'm originally from Ireland and came over to the UK in the late 1980s to train with the British World Championship kayaking team. I subsequently ended up racing in 4 World Championships.
In the late 90s, I started to get very interested in web and flash development (if you remember what flash was). Then as search engine optimisation (SEO) started to come through, I focused on that.
BitcoinGG: How did your career start in the industry?
NG: I had been working in a small London agency for a few years and in 2006, it was time to monetise my knowledge on SEO.
I remember looking around for what industry I should get into and iGaming seemed like a very interesting lucrative area to be in. So, I got a job working as the SEO manager for Betfair and in my time there, helped it rank across hundreds of thousands of sports betting and casino phrases.
In 2010, I was asked by Unibet to head up their search marketing and as I did with Betfair. I built up a team focusing mostly on ranking around casino phrases. Everything went to plan and Unibet ended up ranking on casino phrases for many years.
In 2012, I set the successful iGaming SEO agency 90 Digital. Within the agency, we did a lot of work around casino marketing and in 2015, I set up Oshi.
I now concentrate hundred percent my time on Oshi and happily the agency is now being run by a great team who I have great faith in.
BitcoinGG: What was the catalyst for you to starting Oshi.io?
NG: Having been around casino marketing for years, I've always had that nagging feeling that I could do it better myself. I could either push on with the agency and accept that it would never really scale up or… follow my dream of building a really scalable business. And so I decided to launch a casino.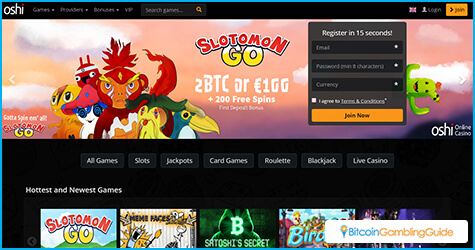 The casino industry is very appealing on certain levels. It's enormously scalable, it's passive income, i.e. there are people gambling in your website when you are asleep. It's very profitable when you get it right. The catch is getting it right.
What I've learnt is that when you start something, it often ends not really being what you thought it would be. I knew I wanted to set up a casino, I didn't realise how it would turn out and what it would look like and what my priorities would actually be.
All I knew back in 2015 was that having niche would be critical to a lean start-up. It was either going to be financials i.e. binary options or cryptocurrency.
I chose cryptocurrency gambling because it's a natural direction for the Internet to take. People love gambling. Cryptocurrency is Internet money—it's pseudo-anonymous, it's borderless, and trustless. These are all great reasons for gamblers to love using Bitcoin and for operators to be happy to transact with it.
After doing a lot of research, I ended up working with SoftSwiss, the white label casino provider. They handle the operational and transactional side; we deal with marketing and website user experience.
It turned out to be the right call. We have customers from about 60 different countries and Bitcoin, the main cryptocurrency we use, is growing in value and transaction volume.
Of course, now that we've planted the brand, were accepting multiple currencies and were just expanding steadily.
BitcoinGG: Can you tell us your thoughts on Bitcoin as a technology?
NG: As I mentioned before, Bitcoin is pseudo-anonymous. That means all the information connected with any Bitcoin transaction is publicly viewable. However, if you don't know who is behind the transaction, they will be anonymous, hence the term pseudo-anonymous.
Bitcoin is also borderless. Irrespective of where you are, you can transact in Bitcoin. All you need is an Internet connection and some kind of device that can run the necessary software to transact in bitcoins.
Bitcoin is also largely noninflationary. Whilst there are an increasing number of bitcoins in circulation, at some point the production of bitcoins will stop and unlike central governments who can carry on printing money, there will be no more bitcoins to fuel Bitcoin inflation. As a result, people like the way Bitcoin doesn't erode in value over time due to inflation.
And Bitcoin is trustless. This is a very important point. If you hold any traditional 'fiat' money, a term derived from the Latin 'fiat – let it become', the value of that money is largely determined by the government who issued it (there are variables like currency exchange rates et cetera). If the government chooses to devalue the currency, you will be poorer.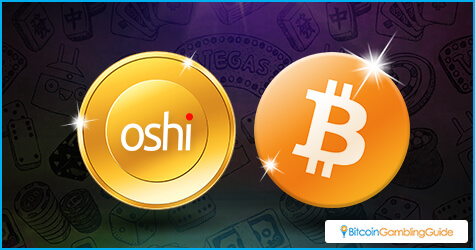 Bitcoins, however, are not backed by a government but instead its value is determined by its market price. The easiest way to think about bitcoins is to think about gold. The price of gold is what the market says it is, not what the government says. If you are in possession of it, you can enjoy its purchasing power.
Once you hand it over in a transaction, it's no longer yours. And if you receive that gold, you can trust its value because there is no intermediary who can cancel the transaction on you, because you got that gold in your pocket. Bitcoin behaves in exactly the same way.
For gambling, Bitcoin is very attractive because of the low transaction fees, its trustless characteristics, and it's pseudo-anonymity.
One thing I don't like about Bitcoin as an operator is that if you transact at low enough levels and you're using a VPN connection, you could be anyone from anywhere. I don't like this lack of transparency and regulatory 'fuzziness', but it's something I have to live with.
BitcoinGG: Tell us about your brand, what are the strong points and what differentiates you from the competition?
NG: This is where I could go on about how wonderful Oshi is. And I could tell you how we have loads of bonuses, a fun upbeat brand, and a cute mascot and so on. But you've heard all of that before hundreds of times from hundreds of other brands.
Oshi is an e-commerce brand that happens to do casino. Our first priority is user experience. That's why we've made game navigation a priority. It's also why our front-end technology stack is separate from SoftSwiss'. In other words, the website you see is our website, not a template version from SoftSwiss. This is very important because it gives us the flexibility to do things other brands can't do.
All we know is that customers really like what we do and we've got large number of innovations and improvements coming through.
BitcoinGG: What hurdles have you needed to overcome to get your brand to where it is today?
NG: The biggest hurdle has been understanding what people really want and building it for them. The trouble is people don't tell you what they want, because they don't know it until they see it. Did the world think it needed a smart phone before the Apple iPhone?
In turn, it means we are constantly doing releases and making improvements to the site. Some of these changes don't work, so we scrap them and the ones which people like, we refine and improve.
Entrepreneurs often undervalue the importance of technology, but I've made it the highest priority and having some great technologists has meant we've been able to learn from our mistakes and constantly improve the website.
The other huge hurdle is of course competition. There are hundreds of casinos out there and they're all kind of similar as you know. Our view: over time we will refine Oshi to where it's a remarkable experience. Customers know what awesomeness looks and feels like. So as we get there, success will naturally follow in my opinion.
When I look back on our journey, every time we've solved a problem for customers, it's correlated with more business. Right now, we're solving the problem of multi-language user experience.
Ideally, we would like to make Oshi a great user experience in at least 24 languages.  Oshi will then solve a huge problem for people who want to gamble but don't speak English.
BitcoinGG: Where are you operating from? How big is your team?
NG: Marketing operations are done in London, UK. We have a core team of four people here and then another six people working in Europe as distributed workforce.
We then have a team of about 10 people within SoftSwiss who handle operations etc. They are based in Minsk in Belarus.
Most white label casinos are very small and they can remain like that because once they've launched and got some affiliate deals in place, they can stand still and take a modest income.
We've decided to plough all of our profits back into development and user experience, so whilst where doing well, we run very lean so we can invest in great customer experience. Our view: we're here to make online gambling and amazing experience.
BitcoinGG: How do you see the future of bitcoins and online gambling?
NG: Based on how the SoftSwiss network is done, along with our experience, Bitcoin gambling is on the rise. On the whole, Western focused societies are becoming more accepting of gambling. Internet literacy is growing as is mobile usage and Bitcoin adoption is also growing in parallel. Put all of this together and the future looks very promising.
BitcoinGG: What is your view on affiliates and how should the relationship be built?
NG: I've dealt with affiliates for many years and I am an affiliate. I have a sports news website.
Affiliates are the commission-only salesman of the Internet and they serve a massively important function to mitigate risk for the operator.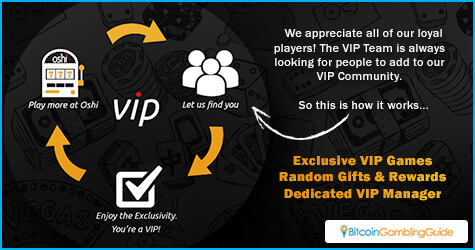 That is because affiliates are paid on income they generate for an operator. So, for an operator, it means we can line up affiliate deals and not have to pay upfront, but instead generally pay a percentage of revenue once it's been generated by customers.
Oshi would not be where it is today without the support of great affiliates like BitcoinGG.
BitcoinGG: If you could change one thing about Bitcoin and online gambling, what would it be?
NG: As an operator who cares about responsible gambling and accountability, the pseudo-anonymous nature of Bitcoin worries me. The anonymity of cryptocurrency is one of its greatest attractions, but it's also one of its greatest problems from a legislative point of view. To deal with the ambiguities of Bitcoin, all I can do is be legal and upstanding with customers.
BitcoinGG: What developments do you see happening in the future for Bitcoin and online gambling?
NG: Bitcoin's success in gambling may be its downfall. If legislators see it becoming too much of a force in gambling, they will attempt to control it. It could mean banning cryptocurrency transactions to gambling sites and other measures to generally hinder its progress.
But if operators can be responsible and the legislators enlightened, the future for cryptocurrency gambling could be very good. Only time will tell.
BitcoinGG: Describe your brand in 10 words or less?
NG: Oshi. It's the games.
BitcoinGG: What is your opinion on Bitcoin Gambling Guide? Are you a fan?
NG: Some background what I'm about to say. I've been a judge on the iGaming affiliate awards in 2015 and 2016. I've analysed hundreds of affiliate websites and it hopefully gives me a good foundation for my opinions on BitcoinGG.
In affiliate marketing, there generally seems to be two groups:
Sites which are just out to make cash right now.
Sites with mission
BitcoinGG has mission. It's here to help solve a big problem for customers; where do I put my gambling money next? By adding real value, BitcoinGG has gone from a convenience to a solution provider. Customers trust BitcoinGG. Operators want to work with it and everyone comes out good.
There are very few sites on the Internet like BitcoinGG and that's because it's hard to be relevant and useful. Great job guys.
BitcoinGG: Thank for your time and kind words. All the best.