Name: Richard Elliot
Age: 32
Currently residing in which country: Cyprus
Favorite passtime: wakeboarding.
Years in the industry: 7
Profession/Job title: Affiliate Manager
---
Bitcoin Gambling Guide: Hi, first of all, tell us and our readers a bit about yourself! How did your career start in the industry? What was the catalyst for you to start Mars Casino and 7BitCasino?
Richard Elliot: I started my way as a customer support representative. Since then, I have worked with a lot of brands and built my career to the place where I am now. It was an amazing journey that hopefully is not over yet.
BitcoinGG: Can you tell us your thoughts on Bitcoin as a technology?
RE: Bitcoins are great. They open so much opportunities. In my opinion, conventional currencies are slowly becoming a thing of the past.
BitcoinGG: Tell us about your brand, what are the strong points and what differentiates you from the competition in Bitcoin casino market?
RE: We currently have two brands, 7BitCasino and Mars Casino. Even though they have a lot in common, we are trying to make them as different as possible. For instance, 7BitCasino is more conservative, like a fine food restaurant. Here, we have followed the tendencies of vintage design in order to achieve a classy look.
Mars, on contrary, is more playful and witty. To tell the truth, that was our experiment. We have tried to recreate the atmosphere of classic sci-fi movies. We were also motivated to contribute to the worldwide thrill about future Mars colonization mission.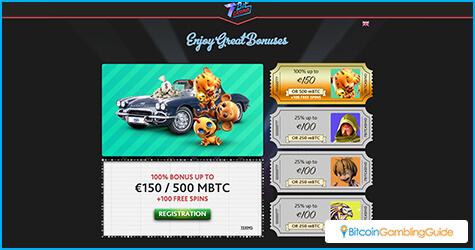 BitcoinGG: What hurdles have you needed to overcome to get your company to where it is today?
RE: It took a lot of hard work and courage to experiment, to be where we are now. For instance, 7BitCasino was completely remade from the scratch in order to ensure the most comprehensive gaming experience. Old website was way too complicated for users. Modern gambling environment is highly competitive, so it takes a lot of hard work to remain on the level.
BitcoinGG: Where are you operating from? How big is your team?
RE: We are operating from Limassol, Cyprus. Our team is not that big and we love it. At this point we are like a family to each other. Our company consists of a dev team, finance department, management and customer support.
BitcoinGG: How do you see the future of Bitcoin and online gambling?
RE: Bitcoins have changed the modern online gambling by offering an option to remain anonymous. In my opinion, that was something that attracted players to go play at the places that accept bitcoins. Now, more and more conventional currency casinos include bitcoins to their payment options. That means a lot.
BitcoinGG: If you could change one thing about bitcoin and online gambling, what would it be?
RE: It's hard to add something to the thing that seems to be perfect.
BitcoinGG: What is your view on affiliates and how should the relationship be built?
RE: Casinos and affiliates can't live without each other. Nothing to add here. As for me, I am a fan of honest collaboration built on trust and respect.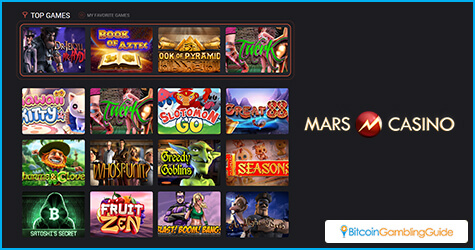 BitcoinGG: What developments do you see happening in the future for bitcoin and online gambling?
RE: In my opinion, the future of gambling lays in VR Technologies. As for bitcoins, I don`t know for sure, but I think that their future is going to be bright.
BitcoinGG: Describe your brand in ten words or less?
RE: We have 2 brands so that`s going to be 20 words, huh.
7Bit – Classy, solid, old school gambling website for everyone who is in for the game.
Mars – Fresh extraterrestrial sci-fi themed website made for humans by Martians.
BitcoinGG: What is your opinion on Bitcoin Gambling Guide?
RE: In my personal opinion – I love it.