The Isle of Man has become the ideal digital currency jurisdiction in the industry. This is due to the recent change in its gambling regulation. Gambling Regulation Package 2016 drastically changed how Bitcoin and other cryptocurrencies will be treated in the online gambling industry.
The Isle of Man is popular for being a hub for technological advances. The British Crown dependency is home to many online gambling sites as well as satellite companies.  The Isle of Man embraces any technological advances that new companies might bring to the country.
Cryptocurrency in the Isle of Man
The government of the Isle of Man sees the potential benefits of Bitcoin and other digital currency. With the help of Nick Williamson, the government creates a blockchain register for the Isle of Man's cryptocurrency companies. The Manx government also built a regulatory framework and passed certain legal changes that cover Bitcoin.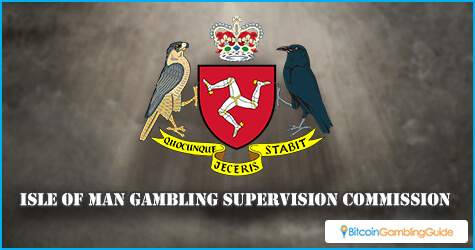 With the regulation and register in place, many Bitcoin-centric companies easily set up shop on the island. This has led to a high rate of Bitcoin adoption in the country. It is not hard to find a coffee shop in the Isle of Man that prints out QR codes for Bitcoin payment. Bitcoin exchanges on the island must comply with the KYC and AML policies.
Gambling Regulation Package 2016
While other government offices are still examining the feasibility of Bitcoin in their country, the Isle of Man took a bold step toward mass acceptance of the digital currency. In the first quarter of 2016, Mark Rutherford, deputy chief executive officer of Gambling Supervision Commission, reported that the commission office of the country, as well as its treasury office, approves the changes in the country's gambling regulations.
The change is the Gambling Regulation Package 2016 that made Bitcoin and other cryptocurrencies equivalent to common fiat currency. The new regulation classifies cryptocurrencies as properties and not currency.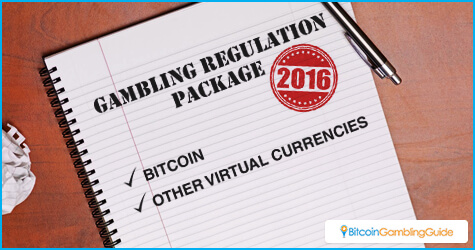 By recognizing Bitcoin as cash equivalents, Bitcoin casino operators can safely accept the cryptocurrency and with fewer risks. It also expands the voluntary gambling controls that operators can give to their players. All operators need to follow the Gambling Supervision Commission's reporting requirement on their casino's cryptocurrency exchange.
The Gambling Regulation Package 2016 is filling the gaps of the Isle of Man's gambling regulations. The regulation change is a way for the government to secure the country's position as the Bitcoin hub of Europe. The move is still experimental and it can take a significant amount of time for cryptocurrencies to be an official part of the current financial system.