Another race over and the next race begins for the F1 racing circuit. The Belgian Grand Prix ended with Nico Rosberg's triumph, closing the Lewis Hamilton's lead in the championship points. However, Hamilton has a chance to fight back this weekend as the F1 Italian Grand Prix starts in Monza, heralding another exciting chapter in this year's F1 Championships. A lot of people will want to place money on the upcoming race or even on the outright results of the championship.
Belgian triumph
The Belgian Grand Prix last weekend was a great chance for Nico Rosberg. He was trailing behind Lewis Hamilton in points and even with his victory in the race, he is still behind. Fortunately for Rosberg, Hamilton was relegated to last position because of a grid penalty. The racer maximized his advantage over his rival and ended the race in the lead.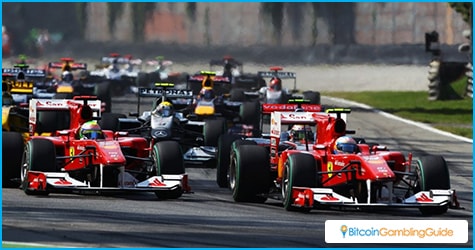 Hamilton did not take this lying down, though. From his position in the back, Hamilton's driving skills were put to the test as he raced to end the race in third place. His podium finish ensured that he still had the lead over Rosberg, but it was now cut down to just nine points.
The battle between Rosberg and Hamilton may have been the highlight of the race, but it was not the only event to be noticed. The Belgian track lived up to its reputation for accidents. Kevin Magnusson was taken to hospital for an ankle injury after he smashed his car into a wall at 180 mph. This delayed the race for some time.
Another accident involved Jenson Button and Pascal Wehrlein, with Button being forced to retire from the race after his car became too damaged. It was another accident that crushed Max Verstappen's hopes for a good finish when he became involved in a crash with Sebastian Vettel and Kimi Raikkonen. This resulted with his finishing at the 11th position.
Italian challenge
The Italian Grand Prix will continue Hamilton and Rosberg's rivalry. Rosberg should be a bit worried, though. Lewis Hamilton has been winning the Monza track for several years now, with only Sebastian Vettel breaking his streak. Odds in the sportsbooks are placing the English racer as the favorite.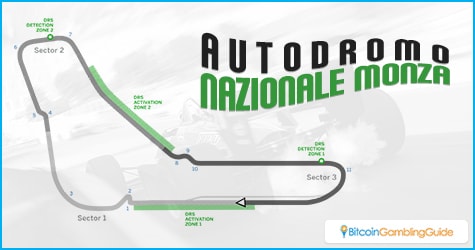 The track itself is quite interesting. Regarded as the embodiment of Formula One racing, winning the Monza track will require speed and skill. This has resulted in some of the greatest races in F1 history. Ever since 1922, the Italian Grand Prix has been held at Monza. It has the distinction of being third permanent race track in existence besides the tracks in the US and UK. Measured 10 kilometers, it is meant to be a challenge to drivers from all over the world.
This weekend adds another race to its roster and it will be interesting to see the spectacle unfold on the track.