The potential to win the large jackpot with a few dollars at the checkout counter is a great temptation. The problem, however, is that people who want to get into the lottery action do not always have the convenience of buying a ticket. Moreover, claiming wins can be troublesome since not everyone can drop by the local store and redeem the tickets. Fortunately, people can streamline their lottery experience without even entering a store. This makes it more accessible for people to play.
Providing convenience through Bitcoin
The user-friendliness of playing the lottery through the Jackpocket platform is a step forward. Being able to buy a ticket, monitor the draws, and even claim the payouts truly improve the lottery betting experience by a mile, thereby enabling more people to explore their winning chances. What would have already been a convenient way to play lottery became even more attractive with its integration of Bitcoin.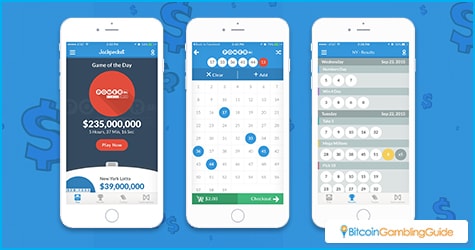 Jackpocket announced their acceptance of the cryptocurrency early this year right before the Powerball lottery jackpot amounting to $1.6 billion was won by three ticket owners, one each from California, Florida, and Tennessee. This integration, however, functioned with the players sending in their bitcoins directly to Jackpocket, leaving the company solely in charge of processing Bitcoin payments. While this setup is practiced by other businesses, both online and land-based, it demands more work.
Welcoming BitPay on board therefore was a significant development as a professional, reputable, and dedicated Bitcoin funding platform is now in charge of handling Bitcoin payments for the lottery games managed through a mobile phone.
Benefits of Bitcoin in lottery
The main reason for Jackpocket's Bitcoin integration was security. Credit cards are known to be highly prone to various threats, including fraud and identity theft. Bitcoin's excellent security and transparency makes it a safe choice as a payment platform. Additionally, Bitcoin happens to be more convenient to use in online betting than normal credit cards.
BitPay's expertise in Bitcoin payment processing further establishes Jackpocket as a reliable venue for people in the Big Apple to find their fortunes when they play lottery with Bitcoin. The payment processor's ability to integrate itself into the available Bitcoin wallets helps in validating Jackpocket's correct decision to partner with BitPay.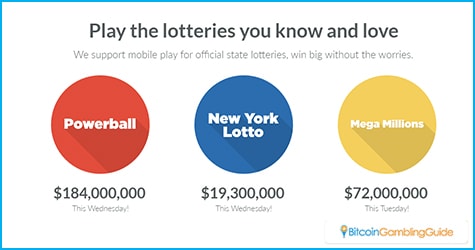 With Bitcoin as one of Jackpocket's payment options, it is hoped that more people would be able to use the app securely and easily, as well as be exposed to Bitcoin lottery. Furthermore, Jackpocket's Bitcoin-friendly platform may hint business expansion, as it may soon include lottery games hosted in other states or countries even.
Jackpocket's initiative is a good development for state lotteries and the community at large since they are used to fund a wide variety of state-run projects like care for the elderly, education, and veteran services. As of 2009, state lotteries raise over $17 billion in revenue for the various states were they operate in. This is an aspect Jackpocket hopes to achieve with Bitcoin on board, while ensuring that players are responsible in their gambling.