Currently, Bitcoin prices are fluctuating between $650 and $700. That is actually a good price range as Bitcoin can jump by $50 in worth in a day or two. This higher price is good for online Bitcoin gamblers.
A lot of them kept their bitcoins in their bankroll so that they can be used for wagering since they were not worth that much earlier this year. With prices high and constantly changing, players can raise the value of their bitcoins by careful trading and buying. However, this might expose their bitcoins to theft. Here are a few tips for Bitcoin owners who want to keep their bitcoins safe:
Get the deposit address right
One of the features of the Bitcoin network is that transactions are irreversible. This is good for merchants and gaming sites because it would stop chargebacks. The problem is if the bitcoins are sent to the wrong address by the player. This means that someone suddenly received some free money. People may scoff at the idea, but considering the long hexadecimal addresses, it can possibly happen. It is recommended that players check the wallet address they are sending the payout to before clicking confirm on their withdrawals.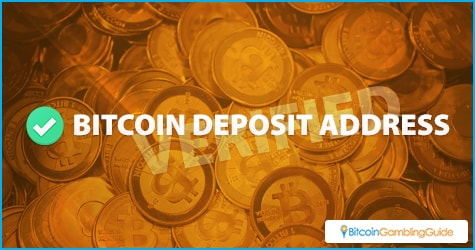 Be careful of unsolicited emails
Emails are an important part of daily life nowadays. Important messages are sent to and from across the Internet. However, it is unwise to open emails from random people. This is because a lot of hackers nowadays are embedding macros in such emails that can lead to spyware installing on to a computer. Bitcoin gamblers have a lot more to lose since they can end up losing their passwords and user accounts. Besides from opening the emails, players are also advised to not open attachments and links from
Keep information confidential
Passwords are supposed to be secret. Spreading them around is often the reason data thieves learn about them. Players should never share passwords with anyone for any reason.
unknown sources to avoid similar results.
Use two-factor authentication
Most accounts, both for gaming sites and Bitcoin wallets, usually ask just a single password. However, if a player really wants a secure account, then they would be better served by two-factor authentication. This means that an account uses two confirmations of identity. It can be a combination of a password and a question or something similar, but having a second layer of defense will always be useful.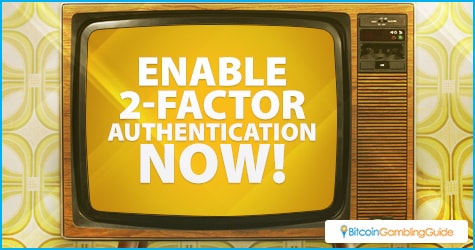 Use official mobile apps only
Some Bitcoin wallets can be used on mobile platforms. It is recommended, though, that the official apps are used and not just using mobile browser access. This adds another layer of protection over the access of the site.
Do not use unsecured networks
Free WiFi is a great gift. However, this means using a network that often has no passwords or data protection. Hackers can easily enter them and access anyone currently using the network. Players should only use these networks for non-confidential and non-critical work so as to protect their data.